I had been dying for a road trip, so low and behold, when I heard about the San Diego Indie Music Festival, I knew it was the perfect chance to hop in the car and go.  It was on!
I was expecting a small, unorganized deal with maybe one or two really good bands since this was only their fourth annual event.  I have to admit, I was pleasantly surprised.  The event was very organized and easy to maneuver even though it was spread out over a few blocks.  Not only were they really advocating and supporting "Indie" artists – both music and film, there were many non-profit sponsorships as well.  The Festival message was geared towards giving back, living peacefully together and protecting our rapidly deteriorating Earth.  Not a bad reminder…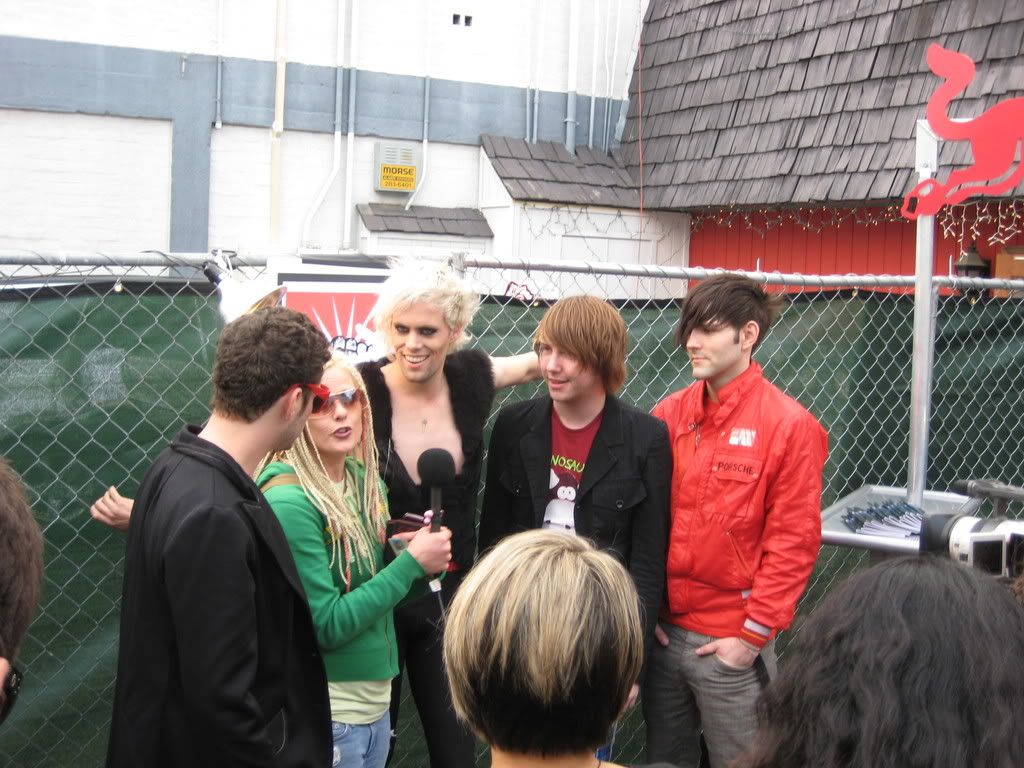 There were adequate maps and people around to direct you to any of the seven stages you were trying to get to and plenty of free energy drinks to help get you there.  Each of the stages varied greatly and pretty much you could hear just about any genre of music you were looking for.  The acts were strong and varied.
There was a stage in a coffee house that featured mostly female Singer-Songwriter material where I got my java on while I watched.  Another was called "Mature Audiences" and I promise it was not what you are thinking – it was in the beer garden! The "mature" part meant you had to be 21 to hang there.  I was able to see a great all girl Hard Rock band followed by a Trip Hop/Downtempo act at that stage. Once they were done I had just enough time to dash over and see another act on an outdoor stage where the singer did her thing in both French and Spanish.  I even stood in the drizzle/rain that had started to watch them because they were so interesting and fun!
All in all it was a day well spent!  It ended watching the headliner – Beth Hart on the Main stage.  But that's a story that Paola will tell…..