"What do you call a drummer without a girlfriend? Homeless!"

Sarah is not that girlfriend, nor is she a typical drummer (and I say that with all due respect to my favorite drummers Dennis Chambers, Neil Peart, and Gavin Harrison.

Meet 5 Alarm Music's own Sarah Scarlata!  Blog Goddess, Metadata Guru and Music Search whiz.  Hailing from Massachussetts she has a solid foundation of drum technique and performance, coupled with music theory and application from her studies at Berklee College of Music in Boston.  She continues to pave the way for female drummers, having taught at Atascadero High  School  (where the Drum Corps class she taught took 1st place their division).  Her passion is collecting vintage drum kits and percussion instruments (ask her about her "Yes Plate" sometime).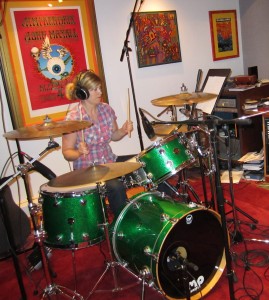 Sarah is an anomaly.  She works full time listening to, researching and describing music for Editors, Producers and Music Supervisors who need to find music on http://search.5alarmmusic.com/main and also performs regularly with various artist in and around Los Angeles, in addition to her band "The Lookout Kids" who she formed with longtime collaborater and singer as former "Rain Fur Rent" band members.  Travis Warren is currently with the iconic band Blind Melon.  Being able to juggle both right and left brain activities flawlessly, she is definitely not homeless!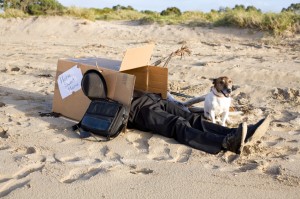 If you didn't happen to catch Sarah headlining The Viper Room with "The Lookout Kids" on Wednesday,  July 13, 2011, you can listen to her composing and playing on the 5 Alarm Music label.

05A068: Marching Band
Audio clip: Adobe Flash Player (version 9 or above) is required to play this audio clip. Download the latest version here. You also need to have JavaScript enabled in your browser.
05A078: Off The Charts Radio Rock Vol. 3
Audio clip: Adobe Flash Player (version 9 or above) is required to play this audio clip. Download the latest version here. You also need to have JavaScript enabled in your browser.
05A086: Superhero Rock
Audio clip: Adobe Flash Player (version 9 or above) is required to play this audio clip. Download the latest version here. You also need to have JavaScript enabled in your browser.


and the upcoming  Off The Charts: Indie Pop!