This year 5 Alarm Music didn't to go to Camp Winnetka for our Summer vacation, but decided to put out great music instead.  Priorities!
2013 has been a monumental year for 5 Alarm Music to say the least!  If we were to put out a CD called 5 Alarm Music's Greatest Hits of 2013, the track listing would go something like this:
1) Collaboration with Justin Timberlake on his track Only When I Walk Away
2) Four songs placed in the series finale of Breaking Bad
3) Music placements in over 100 television shows in 2013
4) National commercials for AT&T, Pepsi, Kraft, Coke, Walmart, Coors, Volkswagen, Victoria's Secret, Taco Bell and Travelocity
5) Released 11 new CDs on our 5 Alarm Music, 1 Versatile Underscore and Cinemasounds labels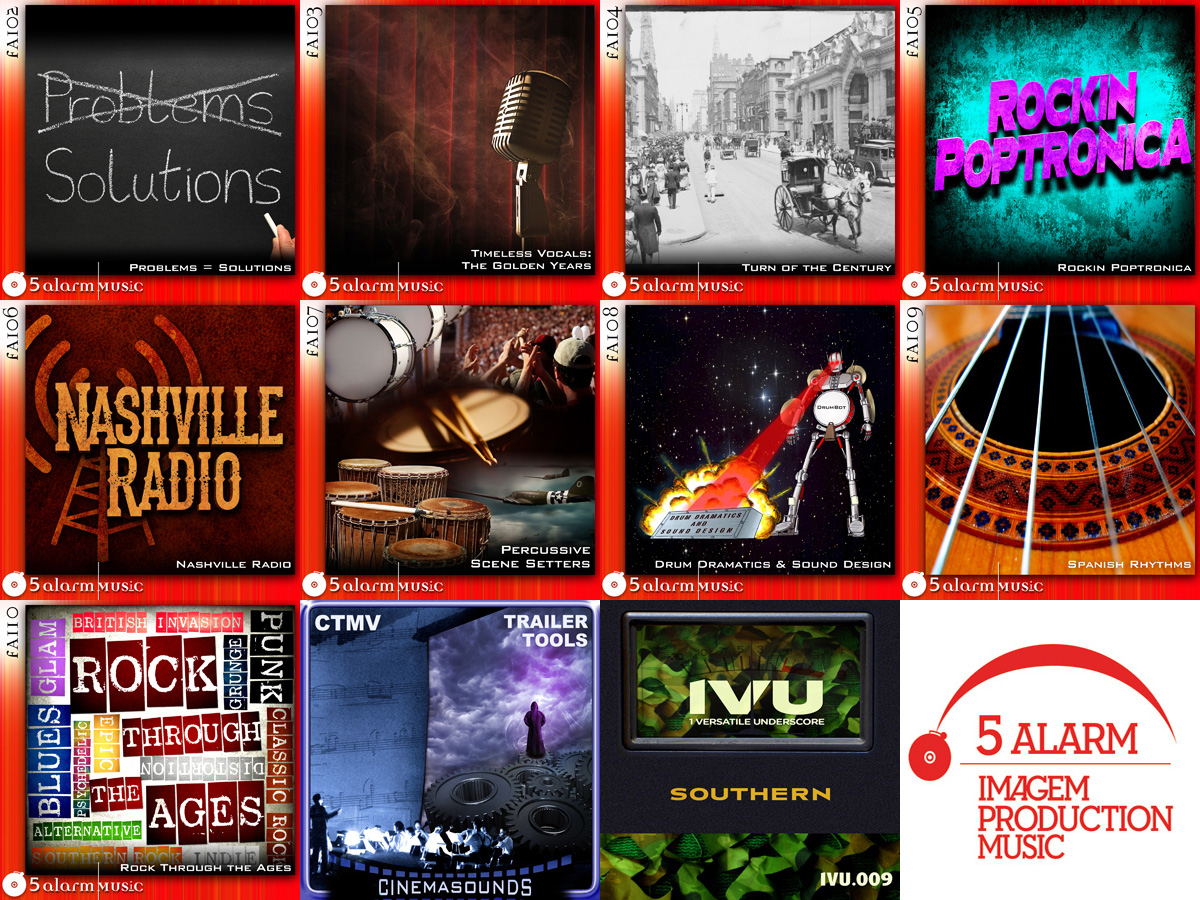 6) Music placement in The Big Wedding starring Robert De Niro and Diane Keaton
7) Music placement in 42 starring Chadwick Boseman and Harrison Ford
8) Music placement in The Lone Ranger starring Johnny Depp and Armie Hammer
9) Music placement in the movie trailer for World War Z starring Brad Pitt and Mireille Enos
10) Music placement in the move trailer for The Wolverine starring Hugh Jackman and Will Yun Lee
11) Music placement in the move trailer for Dallas Buyers Club starring Matthew McConaughey and Jennifer Garner
What a year…….and it's not over yet!  Just last month we got placements in 31 TV shows, 6 major motion pictures, 1 movie trailer and 3 national commercials.  We have a feeling there will be more to come before the ball drops in Times Square!  Take a listen:
As heard in Betrayal – AB226_005 Looking For Love
Audio clip: Adobe Flash Player (version 9 or above) is required to play this audio clip. Download the latest version here. You also need to have JavaScript enabled in your browser.
As heard in Super Fun Night – 05A055a_08 Minihunie Hut
Audio clip: Adobe Flash Player (version 9 or above) is required to play this audio clip. Download the latest version here. You also need to have JavaScript enabled in your browser.
As heard in Twisted – PRCD117_05 Blue Jeans Boogie
Audio clip: Adobe Flash Player (version 9 or above) is required to play this audio clip. Download the latest version here. You also need to have JavaScript enabled in your browser.
As heard in The Bridge – RR293_01 Sergio Caro – The Galvezs & The Contreras
Audio clip: Adobe Flash Player (version 9 or above) is required to play this audio clip. Download the latest version here. You also need to have JavaScript enabled in your browser.
As heard in Brooklyn Nine-Nine – FCD211_10 Man On A Mission
Audio clip: Adobe Flash Player (version 9 or above) is required to play this audio clip. Download the latest version here. You also need to have JavaScript enabled in your browser.
As heard in Back In The Game – 05A100_07 Doin It Right
Audio clip: Adobe Flash Player (version 9 or above) is required to play this audio clip. Download the latest version here. You also need to have JavaScript enabled in your browser.
5 Alarm Music wishes you and yours a very happy (and musical) holiday season!