2013 was a banner year for 5 Alarm Music, but as Bachman-Turner Overdrive once sang "you ain't seen nothin' yet!"  Before unveiling what's to come, let's revel in our glory a bit.  It was an honor and privilege to add musical collaboration on Justin Timberlake's Only When I Walk Away off his newest album The 20/20 Experience – 2 of 2.  I wish we could take credit for his sweet dance moves, but alas…..the musical nod will definitely suffice!
Ron Burgundy likes our Sax.
We're also big with Lemurs.

Even The Biebs approves!

Now that all of the New Years' confetti is swept up and the Christmas decorations are put away for another 11 months,  we're ready to rock the house even harder in 2014!  Here's a sign of what's to come:
We are happy to unveil 166 instrumental CDs from Global Graffiti!  This treasure trove of sound features everything from traditional Mariachi to classic Jazz to Hip Hop to hard rock and more.  Check 'em out!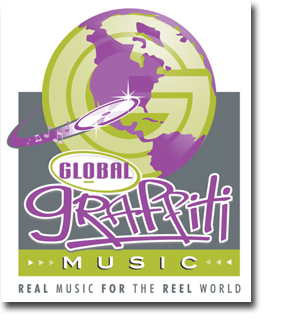 GGM001_03 Jesusita En Chihuahua
Audio clip: Adobe Flash Player (version 9 or above) is required to play this audio clip. Download the latest version here. You also need to have JavaScript enabled in your browser.
GGM054_06 Rainy Day Calypso
Audio clip: Adobe Flash Player (version 9 or above) is required to play this audio clip. Download the latest version here. You also need to have JavaScript enabled in your browser.
GGM054_08 I Miss You
Audio clip: Adobe Flash Player (version 9 or above) is required to play this audio clip. Download the latest version here. You also need to have JavaScript enabled in your browser.
GGM055_10 Bug In My Soup
Audio clip: Adobe Flash Player (version 9 or above) is required to play this audio clip. Download the latest version here. You also need to have JavaScript enabled in your browser.
GGM114_03 Hi-Watt Scrunge
Audio clip: Adobe Flash Player (version 9 or above) is required to play this audio clip. Download the latest version here. You also need to have JavaScript enabled in your browser.
GGM152_04 Cuz We Can
Audio clip: Adobe Flash Player (version 9 or above) is required to play this audio clip. Download the latest version here. You also need to have JavaScript enabled in your browser.
Are you ready for some FOOTBALL?!  Even if you failed PE in high school, you can at least appreciate good tunes right?  Click on the football (that oblong brown shape with white stitching for all of you non-sports people!) to hear tracks perfect for the Superbowl or for your all-around listening enjoyment:
The Winter Olympics is the best thing to ever happen to freezing weather!  How many times have you watched speed skating and thought, "I can do that!"  Lucky for us, we can sit in front of the fire and picture ourselves edging out Apolo Ohno for the Gold Medal while eating potato chips.  Click on the snowboarding dude to hear the perfect tracks for Olympic moments: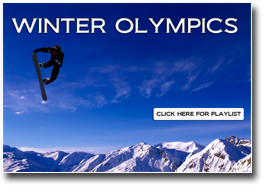 We are also fast approaching our favorite Hallmark holiday, Valentine's Day!  Will you be mine?  No?  Okay.  Click on the hearts to hear sounds dedicated to those warm and fuzzy (and sometimes awkward) feelings: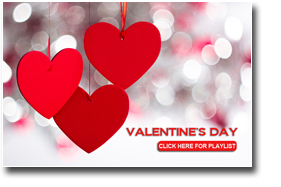 What's the next best thing to traveling the world?  Blasting some authentic world music and using one's imagination.  You can almost taste the salt water…..oh wait.  That's a fresh tear of nostalgia that I'm tasting…..*sniff, sniff*!  Here are some World tracks that are fresh off the boat:
PNBT1036_01 Anse Maloya
Audio clip: Adobe Flash Player (version 9 or above) is required to play this audio clip. Download the latest version here. You also need to have JavaScript enabled in your browser.
ZONE532_01 Fire Down Below Shanty
Audio clip: Adobe Flash Player (version 9 or above) is required to play this audio clip. Download the latest version here. You also need to have JavaScript enabled in your browser.
NLM067_01 Maracana
Audio clip: Adobe Flash Player (version 9 or above) is required to play this audio clip. Download the latest version here. You also need to have JavaScript enabled in your browser.
JUST081_01 Ling Dao
Audio clip: Adobe Flash Player (version 9 or above) is required to play this audio clip. Download the latest version here. You also need to have JavaScript enabled in your browser.
PNBT1037_03 Sirba For Grandpa
Audio clip: Adobe Flash Player (version 9 or above) is required to play this audio clip. Download the latest version here. You also need to have JavaScript enabled in your browser.
MUM171_02 And How She Moves
Audio clip: Adobe Flash Player (version 9 or above) is required to play this audio clip. Download the latest version here. You also need to have JavaScript enabled in your browser.
OSCD055_01 Devadasi
Audio clip: Adobe Flash Player (version 9 or above) is required to play this audio clip. Download the latest version here. You also need to have JavaScript enabled in your browser.
05A109_01 Bailando
Audio clip: Adobe Flash Player (version 9 or above) is required to play this audio clip. Download the latest version here. You also need to have JavaScript enabled in your browser.
AB230_002 Celebration
Audio clip: Adobe Flash Player (version 9 or above) is required to play this audio clip. Download the latest version here. You also need to have JavaScript enabled in your browser.
We hope you had a wonderful holiday season and look forward to scoring all of your finest TV and Movie moments in 2014!