Yesterday (Sept 9), 5 Alarm Music's parent company: DMI Music–a music branding agency that connects brands with consumers using the power of music, released the highly anticipated new work from R&B legend, Natalie Cole, called "Still Unforgettable."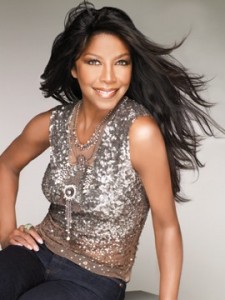 Cole has achieved incredible success in her career, earning Grammy® Awards on her first album. Her 1991 duet with her late father, Nat King Cole, shot her record to the number one spot for 5 weeks, and now, decades into her career, her work is still a must-have in your personal and professional library!
This release is not only an exciting event for DMI (who are just across the parking lot from us here, in the old Pasadena Firehouse), but this will also mark Cole's first producer credit. Having the opportunity to show off her multiple talents in the industry proves that Cole definitely is "still unforgettable."
What's even more exciting (for us anyway) is that we get to be the exclusive publisher for this amazing new record! Information on licensing the master (or if you're looking to audition the tracks), contact Cassie Lord or Maddie Madsen at 5 Alarm Music 800-322-7879.