Music comes from a vast and mysterious place with the biggest catalyst being inspiration.  In an age of TV ratings behemoths like The Voice or American Idol which focus on the singer alone, it's rare to see people on a stage working together and making a sound that can only come from a collaborative creative energy.  On 5/13/15, the violin-driven rock sounds of The Waterboys tore the house down at The Fonda Theater in Hollywood with Made Up Music's very own Ralph Salmins manning the drums.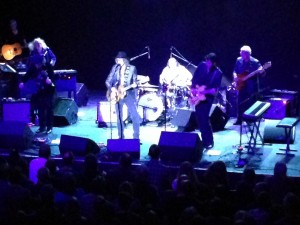 They played their hits that include Fisherman's Blues and The Whole Of The Moon to a crowded house full of loyal fans who sang along to every lyric sang by powerhouse frontman Mike Scott.  The energy was infectious as the seasoned band (which also included bassist David Hood of The Swampers/Muscle Shoals fame) didn't take any note for granted.
5 Alarm Music's very own Danielle Malmlund and Sarah Scarlata were there to soak it all in with wide eyes.  Who said rock n' roll is dead?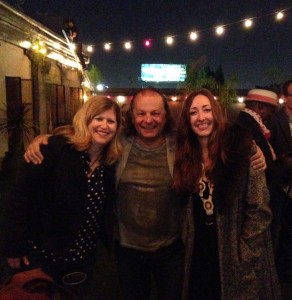 This same creative spirit can be found in Made Up Music's diverse and comprehensive catalog, here are some highlights:
MUM171_01 La Tropicana
Audio clip: Adobe Flash Player (version 9 or above) is required to play this audio clip. Download the latest version here. You also need to have JavaScript enabled in your browser.
MUM168_04 Too Good To Be True
Audio clip: Adobe Flash Player (version 9 or above) is required to play this audio clip. Download the latest version here. You also need to have JavaScript enabled in your browser.
MUM137_07 Pressured
Audio clip: Adobe Flash Player (version 9 or above) is required to play this audio clip. Download the latest version here. You also need to have JavaScript enabled in your browser.
MUM129_02 First Steps
Audio clip: Adobe Flash Player (version 9 or above) is required to play this audio clip. Download the latest version here. You also need to have JavaScript enabled in your browser.