Weekends at the beach, exotic vacations and warm breezy nights – we're certainly enjoying the dog days of summer here in beautiful Pasadena! As we sign new libraries and gear up for the 2015 TV season, our staff has been celebrating some fantastic milestones.
Our dear Danielle Malmlund, Marketing Director and Operations Manager, was recently on vacation in Tulum, Mexico – on the beach, under the stars and enjoying an adult beverage (or two.) To her surprise, her boyfriend of nine years had planned the moment perfectly and got down on one knee to propose! We're so excited for Danielle and Jason, as they plan their wedding for June 2016. She'll be a truly stunning bride!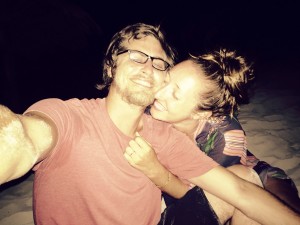 In other exciting news, our much beloved Evelyn Wong is changing roles here at 5 Alarm. For nine years, she has served as Licensing and Royalty Manager – she'll now be Director of Licensing and Royalties, and is adding Music Director to her title! Evelyn is an incredibly talented violinist, composer and musician, performing as soloist with the North Carolina Winston-Salem Symphony at the tender age of 10. She toured the US and Asia with the acclaimed North American Elite Youth Orchestra, and is an alumna of the Meadowmount School of Music. Evelyn studied violin with Elaine Richey of the North Carolina School of the Arts, and Margaret Pardee of the Juilliard School of Music. She was also the concertmistress of the St. Paul's School Chamber Orchestra, and winner of the St. Paul's School Kaiser Competition in Music Composition. Evelyn attended Duke University, where she was the recipient of the 2000-2001 Mary Duke Biddle Music Composition Scholarship. She also has extensive experience in Music Licensing (Goal! The Dream Begins) and as a Music Supervisor, on such feature films as Some Girl(s) and the upcoming Mattresside. Other little known facts about Evelyn include that she has perfect pitch (an excellent party trick!) and a one-eyed rescue dog named Diego. Her knowledge of music is vast and varied, and along with a great sense of humor, she brings true professionalism and a deep understanding of clients' needs to the table. She is the perfect person to join me as a Music Director and we all offer our congratulations!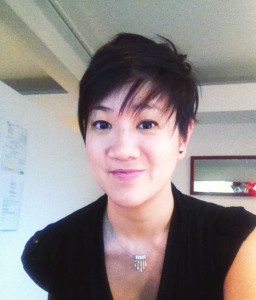 We're also incredibly happy and proud to have the talented Natalie Gilbert joining our team, as Music Licensing and Royalties Administrator. Natalie has a great deal of experience in the world of licensing, royalties and entertainment law. We love adding creative people to our team who have extensive backgrounds in the music industry, and Natalie certainly fits the bill. She's a singer, songwriter, composer and producer, with fifteen years in broadcast radio as a host and voiceover talent, nine solo albums, and four singles! She loves vintage architecture, classic cars and is great at kickball. So should we ever form a 5 Alarm team to play in the minor leagues, we're covered. Welcome, Natalie!
Let's talk about new music and our fantastic new additions. Imagem Production Music UK have teamed up with London's pioneering record label WotNot Music to bring you a contemporary catalogue of cutting-edge electronic music. The WotNot Music Library showcases producers fresh from the club scene, playing sell-out nights at well-known UK clubs as well as festivals such as Dimensions and Shambhala, to name but a few. With records out on a range of underground labels, their unique take on production music provides a refreshing spectrum of current sounds and innovative ideas, ripe for the picking. You can check out the 5 brand new releases from WotNot live on our search engine.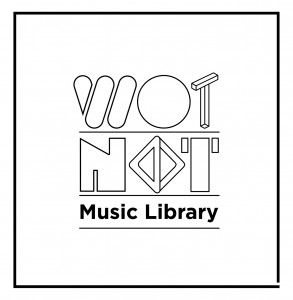 Additionally, we'll be adding new libraries to our catalog in the fall – stay tuned for Big Dawg, Hibou Music and Tonic!
Here's wishing you all a beautiful rest of the summer, and we'll be checking back in as the seasons turn with more exciting updates. Don't forget, we're your Music Concierge, always here to help!