It's 2012 and we still don't ride in spaceships or live in dome huts above the clouds……*le sigh.* Skype is about as close to fulfilling the futuristic lifestyle portrayed in The Jetsons, although jet propulsion would really come in handy during LA rush hour traffic! One thing we CAN look forward to in the new year is great new music!

My 2012 started off with a quest for discovering new music through the internet. One thing I can tell you – Indie is still going strong. The funny thing about the term "Indie" is that it appears to be a blanket term for popular music….kind of what the term "Alternative Music" morphed into during the mid to late 1990's. All it took was for Spin Doctors to be grouped in the Alternative category to kill that term dead. As long as Nickelback stays far away from Indie, we're all good!

This week's new releases from the Justement, Focus Songs, JW and Made Up Music libraries illustrate the many faces of Indie Rock. Think of it as a grab bag of the tastiest sounds of 2012! Happy new year!

JUST072 Indietronika

Electronica has a warm and cozy home within the Indie genre. With technology evolving along with creative uses of keyboards, many artists are wise to the endless potential of synthesizers and samplers. JUST072 Indietronika blends glitchy beats with dreamy melodies resulting in comforting imaginative soundscapes. Float on!


Audio clip: Adobe Flash Player (version 9 or above) is required to play this audio clip. Download the latest version here. You also need to have JavaScript enabled in your browser.
—————————————————————-
FCSG003 Essential Indie

Stirring vocal anthems never go out of style! The uplifting energy of FCSG003 Essential Indie is just the thing to turn that frown upside down. Think of these tracks as the sun popping its head through a cloudy Winter day. Life is good!


Audio clip: Adobe Flash Player (version 9 or above) is required to play this audio clip. Download the latest version here. You also need to have JavaScript enabled in your browser.
——————————————————————-
JW2204 Epic Indie 2

We did it! Whether it's shedding those excess pounds, remodeling that fixer-upper home or a tearful homecoming from serving overseas, perseverance is the key to success. JW2204 Epic Indie 2 is a driven collection of sheer motivation. The taste of victory sure is sweet……


Audio clip: Adobe Flash Player (version 9 or above) is required to play this audio clip. Download the latest version here. You also need to have JavaScript enabled in your browser.
——————————————————————-

MUM122 Indie Tracks

Remember when you were 17? You were too old to pull youthful shenanigans yet too young to have the freedom to not get punished for them. Oh, the humanity! MUM122 Indie Tracks blends the right amount of moody and fun capturing the edgy yet hopeful attitude of youth. Youth is indeed wasted on the young!


Audio clip: Adobe Flash Player (version 9 or above) is required to play this audio clip. Download the latest version here. You also need to have JavaScript enabled in your browser.
Audio clip: Adobe Flash Player (version 9 or above) is required to play this audio clip. Download the latest version here. You also need to have JavaScript enabled in your browser.


Library Of The Week: Strip Sounds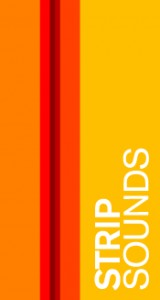 Have you heard the news? 5 Alarm Music is proud to now represent the Strip Sounds music library! From the masterminds at Boosey & Hawkes, Strip Sounds is a dynamic new addition adding endless creative possibilities to editors and producers alike. Each compelling main theme has contrasting versions down to the most stripped down elements of the track. This compelling catalog is full of lush emotive elements that add instant appeal and sophistication to any production. Here are some examples:

STRP029-030 The Natural World

These inviting orchestral compositions illustrate the depth and beauty of nature.


Audio clip: Adobe Flash Player (version 9 or above) is required to play this audio clip. Download the latest version here. You also need to have JavaScript enabled in your browser.


STRP031-032 Killer

……The killer lurks unhindered in the dark of night. Add an element of danger and intrigue with these unsettling dramatic underscores!


Audio clip: Adobe Flash Player (version 9 or above) is required to play this audio clip. Download the latest version here. You also need to have JavaScript enabled in your browser.


STRP036 Blood Steel

Welcome to a gamer's paradise! To say this CD is action-oriented is an understatement.


Audio clip: Adobe Flash Player (version 9 or above) is required to play this audio clip. Download the latest version here. You also need to have JavaScript enabled in your browser.


For these and many other great tracks, visit our website to hear our innovative music libraries for yourself! New to 5 Alarm? We're happy to get you a username and password so you can search on our online music library website. Give us a call at 626.304.1698