You know the Fall season is upon us when:

1) You awake to feel a shiver in your bed, but think it's too early to start turning on the heater

2) Your hot wing/beer consumption spikes on the weekends from watching football with your pals

3) Orange and brown are abundant in the color spectrum of apparel

4) Pumpkin flavored coffee starts to infiltrate the office coffee pot

5) The LA freeways move at a snail's pace due to the slightest drizzle of rain

6) The horizon line explodes with vibrant color from Mother Nature's painting palette, also known as Fall foliage

7) Your refrigerator starts to get crowded from all of the school drawings you receive from your niece/nephew

Fall is a season of change and signals another year will soon be coming to a close. This week's new releases from the 5 Alarm Music, Cavendish Music, Focus Classics and Ravenwood Music libraries celebrate the cascading sounds of the season. As you venture out into the crisp Autumn air, don't forget your jacket and pumpkin latte!

I ♥ reverb. Even the slightest hint of reverb takes a cool guitar line and lofts it up into dreamy territory! 05A089 Ambient Guitar Score warms the heart while lifting you up into a pleasant dream state. This is a CD made for headphones and closed eyes.

05A089 Ambient Guitar Score


Audio clip: Adobe Flash Player (version 9 or above) is required to play this audio clip. Download the latest version here. You also need to have JavaScript enabled in your browser.
Audio clip: Adobe Flash Player (version 9 or above) is required to play this audio clip. Download the latest version here. You also need to have JavaScript enabled in your browser.
Audio clip: Adobe Flash Player (version 9 or above) is required to play this audio clip. Download the latest version here. You also need to have JavaScript enabled in your browser.

—————————————————————————–

Listening to CAV291 Ambient Spaces is akin to laying down in a field and staring at the cloud formations. Ahhhhh….there's nothing quite like a relaxed zone out session. These soundscapes are bound to elevate any scene up into the clouds.

CAV291 Ambient Spaces


Audio clip: Adobe Flash Player (version 9 or above) is required to play this audio clip. Download the latest version here. You also need to have JavaScript enabled in your browser.
—————————————————————————–

There's something majestic about the elegance of Classical Music. It evokes imagery of Nature's beauty which Fall has in abundance. Featuring compositions from Bach, Mozart, Strauss and the Master of the March Mr.John Philip Sousa, FCLS009 Classical Joy is a healthy dose of joy indeed!

FCLS009 Classical Joy


Audio clip: Adobe Flash Player (version 9 or above) is required to play this audio clip. Download the latest version here. You also need to have JavaScript enabled in your browser.
—————————————————————————–

Speaking as a native East Coaster, there's nothing quite like a drive down a windy rural road lined with trees in full foliage mode. Being encased in your car with the light hum of the motor and the visual of reds, yellow and orange so bright it's a wonder it happens naturally. Despite its humorous and urgent title, RAVE004 Stubbs & Gibson: Ambience Chasers captures the peace and tranquility of beholding beauty.

RAVE004 Stubbs & Gibson: Ambience Chasers


Audio clip: Adobe Flash Player (version 9 or above) is required to play this audio clip. Download the latest version here. You also need to have JavaScript enabled in your browser.

—————————————————————————–

Rescue Records Artist Of The Week – Forrest Lee Jr.




I haven't met Forrest Lee Jr., but he strikes me as the type of guy that would be fun to accompany to the local watering hole for a beer or three! He honed his skills as a Country artist at a very early age thanks in part to the influence of his father/fellow Rescue Records artist Forrest Lee Sr. who was a band leader for Buck Owens and Eddie Cochran among others. His brand of Nashville Country captures the lively spirit of the American South and is bound to resonate with the American Everyman!

Audio clip: Adobe Flash Player (version 9 or above) is required to play this audio clip. Download the latest version here. You also need to have JavaScript enabled in your browser.

—————————————————————————–

Music Library Of The Week – Parigo

This fun and totally lovable music library comes to us from Paris and adds instant vibe to any production. If the Parigo Music Library were a party guest, it would be the charming guy in the center of the room keeping everyone in stitches! With upbeat guitar melodies and retro rock sensibilities, Parigo merrily rolls along with a European flair and entertaining pizzazz.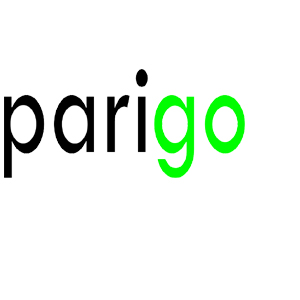 Audio clip: Adobe Flash Player (version 9 or above) is required to play this audio clip. Download the latest version here. You also need to have JavaScript enabled in your browser.


For these and many other great tracks, visit our website to hear our innovative music libraries for yourself! New to 5 Alarm? We're happy to get you a username and password so you can search on our online music library website. Give us a call at 626.304.1698