With Father's Day fresh in our recent memory banks, it's only fitting to pay homage to a Rescue Records Father and Son team.  Forrest Lee Sr. started his prolific career in the early 1950's with the late great Buck Owens and Eddie Cochran offering their guitar services to Forrest's early recordings.  His son Forrest Lee Jr. carries the Country Music torch proudly and continues to have his music placed in shows like The Office, Friday Night Lights, Weeds, One Life To Live among others.
No Blessings There Will Be – Forrest Lee Sr.
Audio clip: Adobe Flash Player (version 9 or above) is required to play this audio clip. Download the latest version here. You also need to have JavaScript enabled in your browser.
Why Why Why – Forrest Lee Jr.
Audio clip: Adobe Flash Player (version 9 or above) is required to play this audio clip. Download the latest version here. You also need to have JavaScript enabled in your browser.
A familial music tradition rarely ends at the grave.  As the saying goes, "The apple doesn't fall far from the tree!"  Here's my top 10 Father and Son musician duos:
Waylon Jennings established his reputation as an outlaw early in his career and narrowly escaped death from giving up his seat on the ill-fated flight with Buddy Holly "The Day The Music Died" in 1959.  Shooter Jennings carries the Country Outlaw lasso passed from his Dad.
Who said all father and son teams need to rock?  The founding father of Baroque era counterpoint had a son who was a crucial composer to pave the way for the emerging Classical era.
It appears that Dweezil heeded his father's advice to "Shut up and play yer guitar," but more importantly the golden rule – "Don't you eat that yellow snow!"
Enrique took over the family business of hotness/Latin Stallion status with his debut record back in 1995 and has been breaking hearts ever since.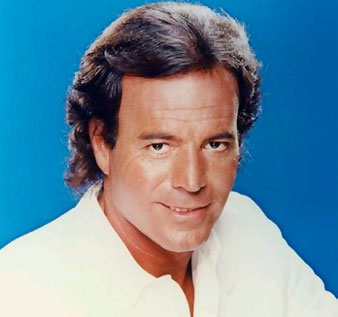 Even the youngest generation has heard of The Beatles thanks to Beatles Rock Band, but it's hard to find a more influential band on modern Rock N' Roll than the band John helped build.  It may be "Much Too Late For Good Byes," but Sean and Julian Lennon stepped "Into The Sun" of the music world from their father's long and immortal shadow.
Woody Guthrie laid the ground work for American Folk music and is said to be the most influential artist of the first half of the 20th century.  Arlo followed his father's lead and penned the Americana anthem "Alice's Restaurant" in 1967.
It's pretty simple: Bob Marley = Reggae.  This iconic figure revolutionized an entire movement of peace and understanding.  It's no surprise that his son Ziggy continues the family tradition to this day.
Tim Buckley's music blended Folk, Psychedelic Rock and Orchestral elements to create a sound that helped define the 60's Greenwich Village scene.  And that voice!  Jeff's legacy was cut short but not before his opus Grace graced our stereos in 1994…..and never left.
It only took four short years of public exposure for Hank Williams Sr. to revolutionize Country music and establish his legacy.  Hank Jr. blazed a different and equally influential path of molding Country Rock and Honky Tonk for a new generation of fans.
…………………….And the moment we've all been waiting for…………………..
"Drum Roll Please!!!!" *zzzzzzzzzzzzzzzzzzzzzzz
With his signature voice and timeless songwriting, Bob Dylan is a true living legend.  His son Jakob and his band The Wallflowers have earned a new generation of Dylan fans.
Did I miss anyone?  Give a hollar and voice your two cents!