Finding 5 Alarm Music at the annual NAB (National Association of Broadcasters) Convention closely resembles a Where's Waldo book.  Yep, we're the ones wearing the flaming cowboy hats.  Can't miss us!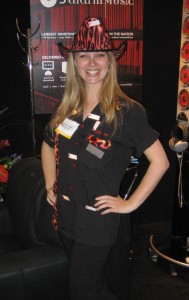 In 2007, Jeffrey Stansfield visited our booth and took a liking to our annual NAB signature apparel.  A gifted hat and 3 years later we receive an email with an update.  In that time Jeffrey has taken that hat to Paris, Amsterdam, Israel, Russia, Canada, Mexico, Greece and Italy…..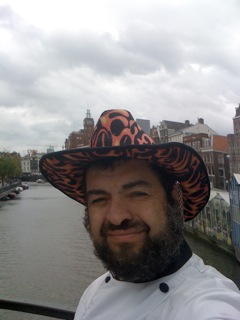 Volunteered for the Red Cross…..
Gone snowboarding…..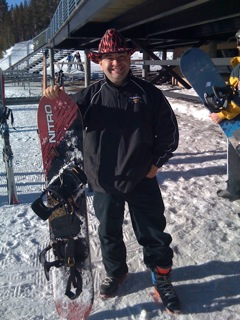 Catered many events…..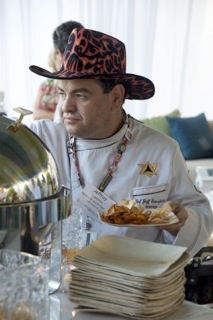 He has jumped out of planes and climbed mountains at Yosemite donning his 5 Alarm flaming stetson.  The adventures of Jeffrey and his hat are as global and diverse as our music libraries.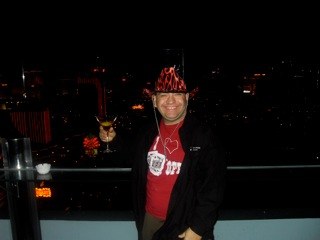 Cheers to many new adventures to you and your beloved hat, Jeffrey!