We here at 5 Alarm Music love our music.  We were the ones donning band tee shirts in high school and have the record/tape/CD collection that could fill an entire garage.  My Favorite 5 is a brand new weekly blog that outlines some of our favorite songs in the 5 Alarm Music catalog and why we dig it in our own words.  Let's meet TerriLynn Rosa, shall we?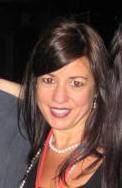 TerriLynn Rosa, also lovingly known as "TL" around here, is the brain behind Rescue Records.  She signs Independent artists and works hard to get their music placed in TV shows and movies.  When she's not giving indie artists their well deserved break in the music industry, she has the ability to make a darn good cupcake for your birthday!  She also could not commit to choosing only 5 favorites.  Here's TL's Favorite 5……..or 9:
Shine Shine Shine by Adrianne Serna
Audio clip: Adobe Flash Player (version 9 or above) is required to play this audio clip. Download the latest version here. You also need to have JavaScript enabled in your browser.
How can this song not bring a smile to your face?  I love how it's so upbeat and fun!
Hey Yeah and No Room For The Tonic by Wotlie
Audio clip: Adobe Flash Player (version 9 or above) is required to play this audio clip. Download the latest version here. You also need to have JavaScript enabled in your browser.
Audio clip: Adobe Flash Player (version 9 or above) is required to play this audio clip. Download the latest version here. You also need to have JavaScript enabled in your browser.
This guy is so diverse!  I never know what he will come up with next!
Take These Hands by Will Derryberry
Audio clip: Adobe Flash Player (version 9 or above) is required to play this audio clip. Download the latest version here. You also need to have JavaScript enabled in your browser.
Such an amazing song – I think it speaks for itself.
It Isn't What You Do by The New Hotness
Audio clip: Adobe Flash Player (version 9 or above) is required to play this audio clip. Download the latest version here. You also need to have JavaScript enabled in your browser.
Nothing like a little retro-rock to get things moving.  This track was used in a Canadian National Budweiser campaign!
California Mermaid-Clean by Sex Cobra
Audio clip: Adobe Flash Player (version 9 or above) is required to play this audio clip. Download the latest version here. You also need to have JavaScript enabled in your browser.
Fun, straight ahead rock…  it's so action packed and fun
Don't You Know by Logics Flower
Audio clip: Adobe Flash Player (version 9 or above) is required to play this audio clip. Download the latest version here. You also need to have JavaScript enabled in your browser.
This song keeps me interested from beginning to end.  I love her vocals.
And my own personal favorite – 
Barstow and

Little Red Flower by Del Bombers!
Audio clip: Adobe Flash Player (version 9 or above) is required to play this audio clip. Download the latest version here. You also need to have JavaScript enabled in your browser.
Audio clip: Adobe Flash Player (version 9 or above) is required to play this audio clip. Download the latest version here. You also need to have JavaScript enabled in your browser.
Picture a pool hall on the outskirts of town – outlaw rock at it's best!
*Be sure to check out many more titles from Rescue Records on our Search & Rescue website: http://search.5alarmmusic.com/