When you live in Los Angeles, you always know The Oscars are upon us when Hollywood Boulevard loses a lane at a time until it is ultimately closed off.  Isn't it ironic in a town that logistically requires every resident to own a car will also close off roadways as often as Taylor Swift writes a song about an ex-boyfriend?  This place is nuts, I swear.

Any film buff will tell you that movies and music go together like peas and carrots.  I'll go as far as to say it's more akin to The Fonz and his black leather jacket – one cannot exist without the other!  We are proud to announce our musical contribution to films nominated in the 85th Annual Academy Awards:
Zero Dark Thirty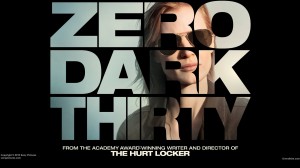 This theatrical powerhouse directed by Kathryn Bigelow struck a chord in illustrating our political landscape much like her last Best Picture winning effort The Hurt Locker did.  With nominations for Best Picture, Best Actress in a Leading Role (Jessica Chastain), Best Original Screenplay – Writing, Film Editing and Sound Editing, she is solidifying her reputation as one of the most influential directors of all time.  Justement Ethnic's traditional Pakistani track Joyously Raise The Shout of Haider can be heard in the film.

JE066_044 Joyously Raise The Shout of Haider, "oh ali"

Audio clip: Adobe Flash Player (version 9 or above) is required to play this audio clip. Download the latest version here. You also need to have JavaScript enabled in your browser.
Wreck-It Ralph
You gotta hand it to Disney, they sure know how to make a delightfully fun animated film!  Wreck-It Ralph keeps with the Disney tradition in telling this lovable villain-turned-hero tale with their signature colorful flair.  It's no surprise that their latest effort is nominated for Best Animated Feature.  Boosey & Hawkes Classical Music Library's version of Tchaikovsky's Russian Dance from The Nutcracker Suite was used in the trailer.  A true holiday classic!

BHCL010_03 Nutcracker Suite Op.71A Russian Dance

Audio clip: Adobe Flash Player (version 9 or above) is required to play this audio clip. Download the latest version here. You also need to have JavaScript enabled in your browser.
Frankenweenie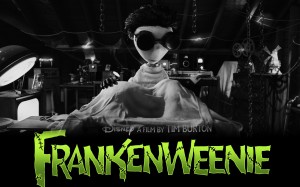 Goth-King mastermind Tim Burton is at it again with a playfully dark animated tale of a boy who brings his dead dog Sparky back to life Frankenstein-style.  It's Aliiiiiiive!!  Who knew a story of experimenting on a dead dog could be so heartwarming?  This Best Animated Feature Film nominee features the JW Media Music Library's vintage horror track Dark Traffic in its trailer.

JW2072 – 33 – Dark Traffic

Audio clip: Adobe Flash Player (version 9 or above) is required to play this audio clip. Download the latest version here. You also need to have JavaScript enabled in your browser.


Congratulations to all of the nominees!  We know first hand the thrill and ultimately the hard work it takes to make your creative vision come alive.  Thank you for making the world a much more entertaining place!