That's a great question.  Whether you are a composer or work "in the industry," getting music in TV and Film productions is as sought after as the beach on a sweltering Summer day.  It stands to reason that understanding what music supervisors are looking for is the key to the kingdom.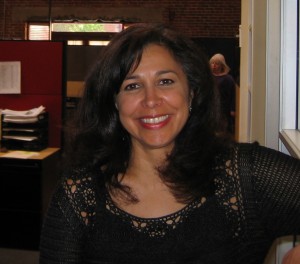 Our very own Cassie Lord will be speaking along with other distinguished industry gurus this Monday, June 20th at the "What Music Supervisors Wish You Knew" panel hosted by the Production Music Association (PMA).  This SESAC sponsored event will made you wise and savvy, guaranteed.  You can thank me later!
Here's the lowdown:
What: What Music Supervisors Wish You Knew
When: Monday, June 20th from 6:00 PM – 8:30 PM
Where: Sportsmen's Lodge Hotel – 12833 Ventura Blvd, Studio City, CA 91604
Cover: PMA Members – $10, Non-Members and Guests – $15
Who: Panelists include Thomas Golubic – SuperMUSICvision (Breaking Bad, Six Feet Under), John Houlihan – Houlihan Film Music (Austin Powers films, Charlie's Angels), Margaret Saadi Kramer – Antic, Inc. (East Bound & Down, Why Not? with Shania Twain, co-owner of Brand X Music and PostHaste Music), Cassie Lord (Vice President/General Manager of 5 Alarm Music) and Randy Wachtler (Founder and Composer of 615 Music).
Be there or be square, Daddio!