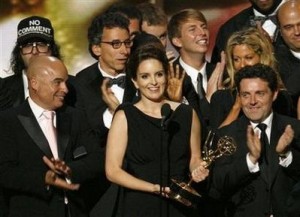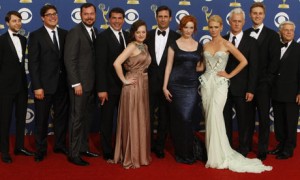 5 Alarm congratulates our clients who took home awards Sunday night at the 61st Annual Emmy Awards!
Two of our clients, 30 Rock and Mad Men, took home the highest honor of "Best Comedy Series" and "Best Dramatic Series." In addition, we are excited about winners who were new to us in 2008.  Bryan Cranston won "Best Actor in a Dramatic Series" for his role on AMC's Breaking Bad, a new client for 5 Alarm. Glenn Close won "Best Actress in a Dramatic Series" for her character on the FX show Damages, another new show on our resume. Music is a crucial part of television productions and can make or break its success. Winning an Emmy is a remarkable accomplishment , and 5 Alarm provides music to over fifty programs that were nominated. Thank you for your business, as it cements our place amongst the best of the best in production music.
Congratulations to all our clients who were nominated, we are so proud to be a part of such excellence.