There's a distinctive creative energy that emanates from the walls of a reputable recording studio.  The rooms have absorbed lots of great music and have a memory of their own.  Since making its debut on the scene seven years ago, Firehouse Recording Studios has been at the forefront of Los Angeles studios for quality and vibe.  2010 marks a new chapter in Firehouse's bright future with the addition of Jane Scobie as studio manager.  Jane has over 20 years of experience in the music industry including 10 years as the studio manager of Royaltone Recording Studios.  I asked her a few questions so we can learn more about her and her extensive background.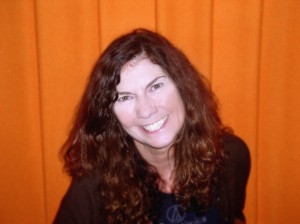 Describe the moment you realized that you wanted to work in the music industry
The first time I realized that the music industry was a perfect fit for me was when I was thrown in the deep end with my first job at Posner Cox Public Relations in London handling the press liason for Emerson, Lake and Palmer who at the time were quoted as being the biggest rock band in the world.
Yes, I am a fan!  How did your early experiences in the industry bring you into the studio world?
After working on the music publishing, record label and publicity side of the industry, an opportunity to round off my experience with some recording studio chops made sense at the time.  London/England was experiencing an extremely healthy climate with bands like Pink Floyd, ELO, The Rolling Stones, Yes, Elton John and a ton of other English bands that still stand on their own even today.
What made you want to bring your talents to the United States?
I was based in London at the time and needed to be working and living in a more expansive environment/marketplace.  I followed my heart so to say.
What sets Firehouse Recording Studios apart from other studios?
Located in one of the coolest areas of Los Angeles, Firehouse offers the latest digital technologies together with the warmth of vintage outboard gear, a fabulous tracking room and one of the best pianos in town (Editor's note: Boesendorfer.  Enough said!).  Our studio support staff gives our clients the best experience.
Anyone working in the music industry is a music connoisseur to some degree.  What are some of your favorite bands?
Led Zeppelin, The Beatles, Elton John, Taylor Swift, Coldplay, Jeff Beck, Michael Jackson, U2.  These are just a few that come to mind.  My musical taste is wide.
The Music Industry is constantly evolving.  Any predictions?
It's so hard to predict the future.  My hope is that people will continue to appreciate well recorded, great music that will survive through the years to come and that the record buying public continue to value all the hard work that goes into making a great sounding record.
*Want to learn more about Firehouse Recording Studios?  Call 626.405.0411