For the past 10 years, 5 Alarm Music has taken pride in bringing the best music to top notch productions. What better way to end a stellar year and a full decade of excellence than to release our 100th CD?! We pulled out all the stops on this one, buckle up!

Audio clip: Adobe Flash Player (version 9 or above) is required to play this audio clip. Download the latest version here. You also need to have JavaScript enabled in your browser.


05A100 Electro Pop Anthems grab your ears from the very first note and doesn't let go until the last. Behind every great song is an inspired composer and we count ourselves lucky to have the opportunity to work with some of the best! We tapped two of LA's finest, Christian Salyer (aka: Cadence Blaze) and Eric Vasquez, to put out something exceptional to mark the occasion.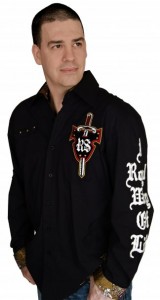 Christian Salyer is the industry veteran mastermind behind the infectious Blazed Out Music Library and knows a thing or 2,000 about penning a catchy tune. He has built a solid reputation for a song-driven approach and assembling an all-star cast of talent that rivals (even surpasses) the hits on the radio. With songs featured in Entourage, Dancing With The Stars, So You Think You Can Dance, America's Top Model, Desperate Housewives, Friday Night Lights, CSI, One Tree Hill, 90210, The Simpsons, Ugly Betty, The Office and 30 Rock among many others, he is in demand to say the least!

Here's a toe-tapper if I ever heard one:

05A100_05 Coming After You


Audio clip: Adobe Flash Player (version 9 or above) is required to play this audio clip. Download the latest version here. You also need to have JavaScript enabled in your browser.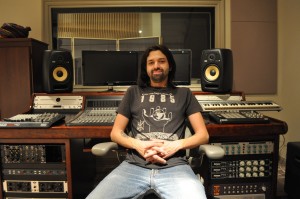 Eric Vasquez made his 5 Alarm debut on 05A090 Off The Charts: Indie Pop. Since then, he has been a major contributor to our catalog and continues to build an impressive resume! His musical journey began as a punk drummer touring with the iconic 80's band Dr.Know and is no stranger to the stage. His performance background, a vast knowledge of recording coupled with an applicable knowledge and love of music led him into composing for TV and film productions. His penchant for catchy hooks, anthemic choruses and crystal clear yet bass thumping production quality sets him apart from the pack. His music has been featured in Castle, Undercover Boss, MTV's Friendzone and a national commercial for Ken's salad dressing. Eric's star is on the rise and will definitely be one to watch in the coming year!
Check out this catchy club anthem:
05A100_04 Meteor
Audio clip: Adobe Flash Player (version 9 or above) is required to play this audio clip. Download the latest version here. You also need to have JavaScript enabled in your browser.
5 Alarm Music wishes you all the best this holiday season. May 2013 be prosperous and filled with much more great music!