If you could bottle up that "get up and go" motivation to start that home project on your to-do list, you'd be a millionaire! There's no better feeling than a sense of accomplishment and motivation is the path that leads you there. This week's new releases from the Zero 3, Beatbox Music and JW Brilliant Series music libraries are bound to light a fire under your behind to tackle even the most daunting tasks. You can do it!

03M021 Tasking

03M031 Tasking is like waking up on a Saturday morning to sunshine, fresh brewed coffee and that energized feeling that comes from being able to spend the day working on projects that really improve your daily life. Life is good!


Audio clip: Adobe Flash Player (version 9 or above) is required to play this audio clip. Download the latest version here. You also need to have JavaScript enabled in your browser.
Audio clip: Adobe Flash Player (version 9 or above) is required to play this audio clip. Download the latest version here. You also need to have JavaScript enabled in your browser.
———————————————————————————

BBX143 Funshine 2

Step out into the world with style and a swing in your step! BBX143 Funshine 2 celebrates the joy of being you and not being afraid to let your inner light shine. You go, girl!


Audio clip: Adobe Flash Player (version 9 or above) is required to play this audio clip. Download the latest version here. You also need to have JavaScript enabled in your browser.
Audio clip: Adobe Flash Player (version 9 or above) is required to play this audio clip. Download the latest version here. You also need to have JavaScript enabled in your browser.
———————————————————————————

JWBM035 Mento – Jamaican Folk

The beach is the ultimate leisure playground! With a little tropical sunshine and Caribbean flair, JWBM035 Mento – Jamaican Folk allows you to go at your own pace. Nothing is better than taking a break to stop and smell the coconuts!


Audio clip: Adobe Flash Player (version 9 or above) is required to play this audio clip. Download the latest version here. You also need to have JavaScript enabled in your browser.
———————————————————————————

Library Of The Week: Source In Sync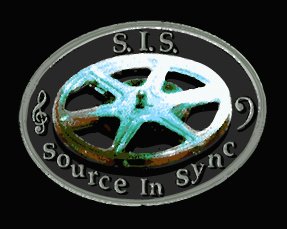 The Source In Sync music library is a completely lovable collection with more uses than a roll of duct tape! This ever-versatile music library comes from musical mastermind Stephen Edwards and has the unique distinction of being the first library 5 Alarm Music represented back in 2002. Whether it's Django-tinged hot club jazz, classic crooner-styled big band, epic trailer choirs thundering out dramatic overtones, classic country songs from the 1960's, urban soul straight outta Motown, grinding heavy metal, ethnic percussion, or heart wrenching solo piano, you are bound to find it all in the Source In Sync catalog! Yes, all that AND a bag of chips! Listen for yourself:

SIS040_01 Race Rapide Clainet
Audio clip: Adobe Flash Player (version 9 or above) is required to play this audio clip. Download the latest version here. You also need to have JavaScript enabled in your browser.


SIS042_01 Carmina's Choir
Audio clip: Adobe Flash Player (version 9 or above) is required to play this audio clip. Download the latest version here. You also need to have JavaScript enabled in your browser.


SIS043A_09 Tears Me Up
Audio clip: Adobe Flash Player (version 9 or above) is required to play this audio clip. Download the latest version here. You also need to have JavaScript enabled in your browser.


SIS044A_01 All The Way In Love With You
Audio clip: Adobe Flash Player (version 9 or above) is required to play this audio clip. Download the latest version here. You also need to have JavaScript enabled in your browser.


SIS049_04 Ice Hockey Metal
Audio clip: Adobe Flash Player (version 9 or above) is required to play this audio clip. Download the latest version here. You also need to have JavaScript enabled in your browser.


SIS050_13 Claire De Lune
Audio clip: Adobe Flash Player (version 9 or above) is required to play this audio clip. Download the latest version here. You also need to have JavaScript enabled in your browser.


For these and many other great tracks, visit our website to hear our innovative music libraries for yourself! New to 5 Alarm? We're happy to get you a username and password so you can search on our online music library website. Give us a call at 626.304.1698