Laughter is like money – everyone loves it! Think of this week's comedic new releases from the Zone Music, Primrose and Focus Music libraries like my little gift to you. And it isn't even your birthday!

ZONE027 Bonkers

Having a few screws loose. Nuttier than a fruit cake. Not firing on all cylinders. Bats in the belfry. ZONE027 Bonkers is just that. Going batty has never been so fun!


Audio clip: Adobe Flash Player (version 9 or above) is required to play this audio clip. Download the latest version here. You also need to have JavaScript enabled in your browser.

————————————————————————————————-

ZONE028 Playtime

What could be better than playtime? I think every office should have a playground close by with time allotted for recess. Let's bring it back, people! ZONE028 Playtime is reminiscent of the spazzy days of running around every afternoon after lunch. A fine time indeed!


Audio clip: Adobe Flash Player (version 9 or above) is required to play this audio clip. Download the latest version here. You also need to have JavaScript enabled in your browser.

————————————————————————————————-

PRCD200 Quirky Vocal

Everyone's voice is unique. Even if it isn't, you can make it that way! PRCD200 Quirky Vocal reminds us how funny that little instrument located inside our throats can be. Tee hee!


Audio clip: Adobe Flash Player (version 9 or above) is required to play this audio clip. Download the latest version here. You also need to have JavaScript enabled in your browser.
Audio clip: Adobe Flash Player (version 9 or above) is required to play this audio clip. Download the latest version here. You also need to have JavaScript enabled in your browser.

————————————————————————————————-


FCD267 French Swing Jazz

Pain au chocolat anyone? FCD267 French Swing Jazz is a fun retreat back to the days of Django and Grappelli trading riffs back in the 1930's. It's enough to make you want to tip your top hat and twirl your cane while strolling down Le Champs Elysees!


Audio clip: Adobe Flash Player (version 9 or above) is required to play this audio clip. Download the latest version here. You also need to have JavaScript enabled in your browser.
Audio clip: Adobe Flash Player (version 9 or above) is required to play this audio clip. Download the latest version here. You also need to have JavaScript enabled in your browser.

————————————————————————————————-

Library Of The Week: Zero3Music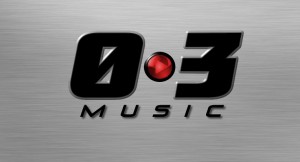 With technology in a state of a constant fast-paced evolution, ingenuity and innovation is essential. These are two things the brand spanking new Zero3Music library know very well! They are the first library on the block to offer Avid data-ready files. Talk about having the music editor in mind! Great music is something that will never go out of style. This comprehensive collection has ear catching blues, electronica, indie rock, dramatic and emotive themes that are bound to elevate any production to the next level. The Zero3Music library is committed to delivering the perfect track and will compose anything your mind can dream up, the sky is the limit! Think of Zero3Music as your personal musical chef. If you can think it, they can deliver it! How do you like them apples? Here's a taste:

03M001 Blues Hybrid


Audio clip: Adobe Flash Player (version 9 or above) is required to play this audio clip. Download the latest version here. You also need to have JavaScript enabled in your browser.


03M007 Rock Indie


Audio clip: Adobe Flash Player (version 9 or above) is required to play this audio clip. Download the latest version here. You also need to have JavaScript enabled in your browser.


03M011 Tension Light


Audio clip: Adobe Flash Player (version 9 or above) is required to play this audio clip. Download the latest version here. You also need to have JavaScript enabled in your browser.


03M020 Indie Film


Audio clip: Adobe Flash Player (version 9 or above) is required to play this audio clip. Download the latest version here. You also need to have JavaScript enabled in your browser.


For these and many other great tracks, visit our website to hear our innovative music libraries for yourself! New to 5 Alarm? We're happy to get you a username and password so you can search on our online music library website. Give us a call at 626.304.1698