The predictability of horror movies is a big reason why they are so awesome. The line "Did you hear that? I think someone is outside!" cues the cute but incredibly dumb high school stud to get out of the make-out mobile only to meet his grisly death from the deranged maniac/monster/mutant/alligator/insects/flesh eating zombies ect. Horror is my favorite cinematic genre because they fall into two distinct categories – 1) Horror-fying or 2) Horror-ble. Horror-fying are the movies like The Exorcist or The Shining that actually have an intriguing plot and scare the bejesus out of you! Horror-ble movies, like Troll 2 or Plan 9 From Outer Space, are so amazingly bad that you can't help but gather your closest fun-loving friends for laughter filled viewing parties. Trust me, you will have inside jokes for a lifetime!

This week's new releases from the 9 Lives, Cavendish Trailers, JW Brilliant Series, Octopus Records and Intermede music libraries feature some of the spookiest Horror production music around! 'Tis the season for scary Halloween tracks to curdle your blood, but these cues come with a warning – Whatever you do, just pretend that screeching sound outside your bedroom window is the cat and go back to bed for crying out loud! C'mon people, think!

If there was an award ceremony for new releases here at 5 Alarm, OTP607 Fear In The Town Of The Living Dead would get my vote for "Most Awesome Album Cover" of 2011. I mean just look at it, it rules! All outside aesthetics aside, this 1970's soundtrack to an actual B-rated horror movie captures the best cheesy horror music of the era. The dumb stud in this movie is definitely wearing bell bottoms and sporting a sweet mustache.

OTP607 Fear In The Town Of The Living Dead


Audio clip: Adobe Flash Player (version 9 or above) is required to play this audio clip. Download the latest version here. You also need to have JavaScript enabled in your browser.
Audio clip: Adobe Flash Player (version 9 or above) is required to play this audio clip. Download the latest version here. You also need to have JavaScript enabled in your browser.

———————————————————————

I don't think there's a person alive who can't recall some of their worst nightmares. The best horror is that which is invented in your own mind! INT2043 Dark Dreams is filled with atmospheric and eerie melodies that will haunt you long after you awake.

INT2043 Dark Dreams


Audio clip: Adobe Flash Player (version 9 or above) is required to play this audio clip. Download the latest version here. You also need to have JavaScript enabled in your browser.
Audio clip: Adobe Flash Player (version 9 or above) is required to play this audio clip. Download the latest version here. You also need to have JavaScript enabled in your browser.

———————————————————————

Here is another sweet album cover that will disturb the children. As the title promises, OTP604 The Torturer is coming to get you! And it ain't gonna be pretty. I have a feeling this B-rated horror soundtrack is way better than the actual movie. Like a true horror fan, I am up for watching it to find out! Maddie?

OTP604 The Torturer


Audio clip: Adobe Flash Player (version 9 or above) is required to play this audio clip. Download the latest version here. You also need to have JavaScript enabled in your browser.
Audio clip: Adobe Flash Player (version 9 or above) is required to play this audio clip. Download the latest version here. You also need to have JavaScript enabled in your browser.

———————————————————————

Heavy Metal and Horror movies are kissing cousins. The hand signal for Heavy Metal form devil horns afterall! CAVT011 Death Metal Trailers are soundtracks for when The Prince Of Darkness himself pays a visit. The frantic double kick drum, gothic choirs and heavily distorted guitars pretty much signal someone's untimely and gruesome demise. Watch out for the mark of the beast!

CAVT011 Death Metal Trailers


Audio clip: Adobe Flash Player (version 9 or above) is required to play this audio clip. Download the latest version here. You also need to have JavaScript enabled in your browser.
Audio clip: Adobe Flash Player (version 9 or above) is required to play this audio clip. Download the latest version here. You also need to have JavaScript enabled in your browser.

———————————————————————

These hard rockin' anthems are leaded with pure E-V-I-L! Our brave hero has a fierce battle ahead, blood will be shed. The dark tones of NLM049 Horror Show prove that fighting the good fight doesn't always have a happy ending…..

NLM049 Horror Show


Audio clip: Adobe Flash Player (version 9 or above) is required to play this audio clip. Download the latest version here. You also need to have JavaScript enabled in your browser.

———————————————————————

A low drone or pulse with an unidentified voice is enough to send shivers down your spine! JWBM025 Sinister Beds is the music that happens when the dumb stud is walking through the woods to meet his demise. The subtlety opens to door for dialog and for your own fears to creep in!

JWBM025 Sinister Beds


Audio clip: Adobe Flash Player (version 9 or above) is required to play this audio clip. Download the latest version here. You also need to have JavaScript enabled in your browser.
Audio clip: Adobe Flash Player (version 9 or above) is required to play this audio clip. Download the latest version here. You also need to have JavaScript enabled in your browser.
———————————————————————
Rescue Records Artist Of The Week: Will Derryberry

Will Derryberry understands all too well the power of a good song. "I want to get back to writing those tunes that have some backbone to 'em." With comparisons ranging from Ray LaMontagne, Van Morrison, Joe Cocker, and Tom Petty, Will has succeeded in his goal. For music that isn't quick to leave your spirit, look no further!


Audio clip: Adobe Flash Player (version 9 or above) is required to play this audio clip. Download the latest version here. You also need to have JavaScript enabled in your browser.

———————————————————————
Music Library Of The Week: Sonic Quiver Music Library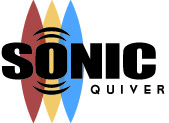 If I could use only one word to sum up this well rounded music library, it would have to be "enticing." You know music is really good when it grabs your ears within the first few seconds and doesn't let go! The Sonic Quiver music library spans the stylistic spectrum of Modern Pop, Latin, Contemporary Modern Acoustic, rebellious punk rock, investigative underscores, dramatic string quartets, Bluegrass and Blues all with an underlying feeling of playful innocence. Like a warm fluffy blanket on a brisk Fall evening, these tracks make everything a little brighter and more vibrant. Feel the Quiver!

SQ033 Super Latin

Audio clip: Adobe Flash Player (version 9 or above) is required to play this audio clip. Download the latest version here. You also need to have JavaScript enabled in your browser.

SQ026 Living The Life

Audio clip: Adobe Flash Player (version 9 or above) is required to play this audio clip. Download the latest version here. You also need to have JavaScript enabled in your browser.

SQ023 Kooky And Carefree

Audio clip: Adobe Flash Player (version 9 or above) is required to play this audio clip. Download the latest version here. You also need to have JavaScript enabled in your browser.

SQ020 Punk Reborn

Audio clip: Adobe Flash Player (version 9 or above) is required to play this audio clip. Download the latest version here. You also need to have JavaScript enabled in your browser.


For these and many other great tracks, visit our website to hear our innovative music libraries for yourself! New to 5 Alarm? We're happy to get you a username and password so you can search on our online music library website. Give us a call at 626.304.1698