Making music is much like creating a painting. Sometimes you're not in the mood to paint that pretty sunrise or an expansive mountain vista. Sometimes you just wanna squeeze a dollop of paint in your palm and smear it all around in a nonsensical swirl for no other reason than the fact that you can. And because let's face it, rarely does life move along in a straight line!

This week's weird and wild new releases from the Octopus Records, Amygdala, Deneb Records and Liftmusic libraries have some pretty awesome song titles to go along with the fun. My personal favs are Back Seat Funk, Bloody Rusty Saw, Frikin' Bastard, Quickie Rock, Cheeky Chappy and Donde Es El Aeropuerto. So buckle up buttercup, let your hair down and get ready to get a little crazy!

OTP611 Eaten Alive!

In case you were wondering, the movie Eaten Alive! which appears to be filled with all sorts of awesomeness, really does exist! The plot synopsis according to IMDB is as follows: "A young woman teams up with an adventurer to find her missing sister in the jungles of New Guinea and they stumble upon a religious cult led by a deranged preacher whom has located his commune in an area inhabited by cannibals." Ummmm…..yes please! With every amazingly horror-ble movie is an equally amazing score. OTP611 Eaten Alive! is that score. Please Octopus Records, send me the movie poster!


Audio clip: Adobe Flash Player (version 9 or above) is required to play this audio clip. Download the latest version here. You also need to have JavaScript enabled in your browser.
Audio clip: Adobe Flash Player (version 9 or above) is required to play this audio clip. Download the latest version here. You also need to have JavaScript enabled in your browser.
Audio clip: Adobe Flash Player (version 9 or above) is required to play this audio clip. Download the latest version here. You also need to have JavaScript enabled in your browser.

——————————————————————–
AMY027 Sensual Encounters

It seems like the couple making out in horror movies is always the first to get it. Keeping with this tradition, AMY027 Sensual Encounters reminds us that it doesn't pay to make out when there's a killer on the loose! Blending cheesy 70's funk with tongue-in-cheek retro horror themes, this CD is bound to please any horror buff with an appreciation for the all-too-cliche pairing of sex and death.


Audio clip: Adobe Flash Player (version 9 or above) is required to play this audio clip. Download the latest version here. You also need to have JavaScript enabled in your browser.
Audio clip: Adobe Flash Player (version 9 or above) is required to play this audio clip. Download the latest version here. You also need to have JavaScript enabled in your browser.
Audio clip: Adobe Flash Player (version 9 or above) is required to play this audio clip. Download the latest version here. You also need to have JavaScript enabled in your browser.

——————————————————————–
DNB730 Psychedelic Symbolism

DNB730 Psychedelic Symbolism sounds a lot like a flashback. For those of you who dabbled in the 70's, this one's for you! Combining avant garde analog keyboards and spaced out jazz drum set grooves, this is definitely a CD to listen to with a black light on and incense alight.


Audio clip: Adobe Flash Player (version 9 or above) is required to play this audio clip. Download the latest version here. You also need to have JavaScript enabled in your browser.
Audio clip: Adobe Flash Player (version 9 or above) is required to play this audio clip. Download the latest version here. You also need to have JavaScript enabled in your browser.
Audio clip: Adobe Flash Player (version 9 or above) is required to play this audio clip. Download the latest version here. You also need to have JavaScript enabled in your browser.

——————————————————————–
LIFT071 Quirky Wacky Things

LIFT071 Quirky Wacky Things sounds like a musical clown raided the local thrift store and made a CD with an old Wurltizer, Casio drum machine and various souvenir percussion sold at Island resorts laying in the dark corners of the store. Being serious is a serious bummer!


Audio clip: Adobe Flash Player (version 9 or above) is required to play this audio clip. Download the latest version here. You also need to have JavaScript enabled in your browser.
Audio clip: Adobe Flash Player (version 9 or above) is required to play this audio clip. Download the latest version here. You also need to have JavaScript enabled in your browser.
Audio clip: Adobe Flash Player (version 9 or above) is required to play this audio clip. Download the latest version here. You also need to have JavaScript enabled in your browser.

——————————————————————–
Library Of The Week: Octopus Records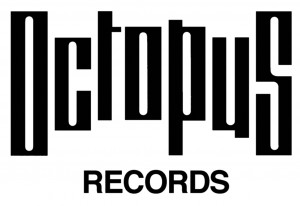 I have been very vocal about my love for Horror movies on this blog over the years. When I was informed that the Primrose Music Library unveiled their new period Horror movie score label Octopus Records, well, I was ecstatic! Beyond the fact that the album covers are amazing (I'm not kidding when I say that I want those movie posters….EBay?), these film scores from the 1970's and 1980's are the real McCoy. Not retro remakes, but real scores. Talk about street cred!! These tracks will add instant cool to any production, get on it!




OTP601_01 Dangerous Flight

Audio clip: Adobe Flash Player (version 9 or above) is required to play this audio clip. Download the latest version here. You also need to have JavaScript enabled in your browser.


OTP607_03 Mystery's Apotheosis

Audio clip: Adobe Flash Player (version 9 or above) is required to play this audio clip. Download the latest version here. You also need to have JavaScript enabled in your browser.


OTP609_01 NYC Main Theme

Audio clip: Adobe Flash Player (version 9 or above) is required to play this audio clip. Download the latest version here. You also need to have JavaScript enabled in your browser.


OTP602_04 The Alligator Dance

Audio clip: Adobe Flash Player (version 9 or above) is required to play this audio clip. Download the latest version here. You also need to have JavaScript enabled in your browser.


For these and many other great tracks, visit our website to hear our innovative music libraries for yourself! New to 5 Alarm? We're happy to get you a username and password so you can search on our online music library website. Give us a call at 626.304.1698