When I moved to Los Angeles in 2004, I must admit I was typical of most LA transplants. I wanted to see the Hollywood sign and admire the stars that line the sidewalk of Hollywood Boulevard. These are the shrines of the entertainment industry after all! It doesn't take long for you realize that seeing the Hollywood sign means having your friend take a picture a mile away from the actual sign while blocking traffic up Beachwood Canyon much to the dismay of those who actually live on the street. And seeing the stars on Hollywood Boulevard means walking the grimy street full of tacky gift shops full of cheap merchandise while getting your picture taken with a midget dressed like Mr.T for $5 (he gets mad if you don't pay up front, just a heads up). The moral of the story? The locals know where to really go. Like the Magic Castle or the Hollywood Bowl for all of you about to visit LA!

This week's new releases from the Cavendish Music, Pennybank Tunes and Amygdala Music libraries are refreshing splashes of local color as seen by the natives. Nothing Hollywood Boulevard about it!

CAV297 – CAV306 – ECK World Series

Be sure to bring your canteen and backpack on this expedition! This series containing 2 CD sets with authentic music from Africa, South America, The Middle East, South Asia and the Far East are the Real McCoy. The ECK series, or Editor's Construction Kit, from the Cavendish Music Library is designed in layers so you can choose versions that best suit the production. For those of us not up to the challenge of backpacking through the Andes Mountains or the Sahara Desert, this is the next best thing!




CAV297-298 Africa
Audio clip: Adobe Flash Player (version 9 or above) is required to play this audio clip. Download the latest version here. You also need to have JavaScript enabled in your browser.

CAV299-300 South Asia
Audio clip: Adobe Flash Player (version 9 or above) is required to play this audio clip. Download the latest version here. You also need to have JavaScript enabled in your browser.

CAV301-302 Far East
Audio clip: Adobe Flash Player (version 9 or above) is required to play this audio clip. Download the latest version here. You also need to have JavaScript enabled in your browser.

CAV303-304 Middle East
Audio clip: Adobe Flash Player (version 9 or above) is required to play this audio clip. Download the latest version here. You also need to have JavaScript enabled in your browser.

CAV305-306 South America
Audio clip: Adobe Flash Player (version 9 or above) is required to play this audio clip. Download the latest version here. You also need to have JavaScript enabled in your browser.

———————————————————————————

PNBT1020 Tibet

For those of you about to make the pilgrimage to visit the Dalai Lama in Tibet, you now have your soundtrack! PNBT1020 Tibet is an authentic collection of Buddhist chants, Tibetan singing bells, Tuvan throat singing and other moods of the region. Perfect harmony lies in inner peace!


Audio clip: Adobe Flash Player (version 9 or above) is required to play this audio clip. Download the latest version here. You also need to have JavaScript enabled in your browser.

———————————————————————————

AMY031-032 World Travels Vol.1-2

The jungle is a dangerous place filled with lions and tigers ready to gobble you up! Be sure to keep that machete handy and always have an escape route in sight. AMY031-032 World Travels Vol.1-2 is an assortment of tracks that capture all of the danger and adventure that comes along with world travel. Map? We don't need no stinkin' map!


Audio clip: Adobe Flash Player (version 9 or above) is required to play this audio clip. Download the latest version here. You also need to have JavaScript enabled in your browser.
Audio clip: Adobe Flash Player (version 9 or above) is required to play this audio clip. Download the latest version here. You also need to have JavaScript enabled in your browser.

———————————————————————————

Library Of The Week: Amygdala Music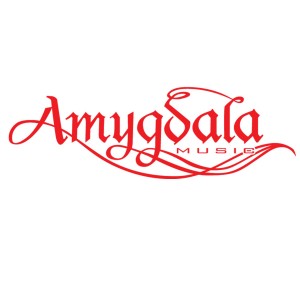 Amygdala Music is known for the hit series Storage Wars, Ice Road Truckers, Axe Men and the Primetime Emmy nominated Deadliest Catch. Its library consists of original music composed and performed by eclectic, cutting-edge, truly alternative artists and composers whose backgrounds run the gamut from classical to electronic to rock n' roll. The library is especially great for contemporary rock and hard driving scenes.

AMY015 Celtic Drama
Audio clip: Adobe Flash Player (version 9 or above) is required to play this audio clip. Download the latest version here. You also need to have JavaScript enabled in your browser.

AMY006 Acoustic Collections
Audio clip: Adobe Flash Player (version 9 or above) is required to play this audio clip. Download the latest version here. You also need to have JavaScript enabled in your browser.

AMY029 Inspirational Orchestral Triumph
Audio clip: Adobe Flash Player (version 9 or above) is required to play this audio clip. Download the latest version here. You also need to have JavaScript enabled in your browser.


For these and many other great tracks, visit our website to hear our innovative music libraries for yourself! New to 5 Alarm? We're happy to get you a username and password so you can search on our online music library website. Give us a call at 626.304.1698