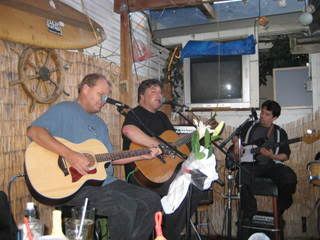 This Saturday proved to be a treat – Maddie and I got to hang with Rescue Records' very own David Grossman at the Oyster House on Saturday afternoon.  Oooh what fun we had!  David performed with his band – both covers and some of his exclusive RR material  – "It Takes Love" and "Billy Take The Long Way".  He was also more than willing to take requests – which is always a hoot!
If you have never been to The Oyster House in Studio City, you should try to make your way there sometime.  It's the epitomy of old school and they have a great nautical themed back patio that has a feel like you are somewhere in Topanga Canyon.  Where else can you see a great, fun live band and have .75 cent oyster  shooters  ?
David perfoms there on most Saturdays from 4-7 PM and then hustles over the canyon  evert other Saturday to Canter's Kibbitz Room where he does a late set.  Talk about dedication!  Maybe we'll bump into you at one or the other – I know this won't be my last outing to see him play!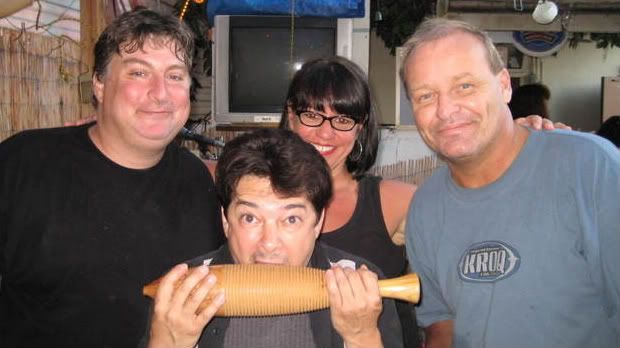 (PS – that's me with my new friends!)
—
UPDATE:
Here is a great video of David playing his song "Darkness" which has been ranked #1 on Garagebands.com. Congrats David!