The Olympic Games are never short on excitement and the 2012 London games are no different.  The sweet taste of victory coupled with the agony of defeat are present at every event.  I have never had the honor of meeting a member of the USA Olympic team, but it's heartwarming to see all of that training pay off.  That's OUR team, and we're proud of every one of them!
Speaking of our team, we couldn't be prouder of composers Ralph Salmins and Paul Clarvis from the Made Up Music library!  They assembled 1,000 drummers (!) for the aptly titled Pandemonium percussion group that performed in the Olympic opening ceremonies.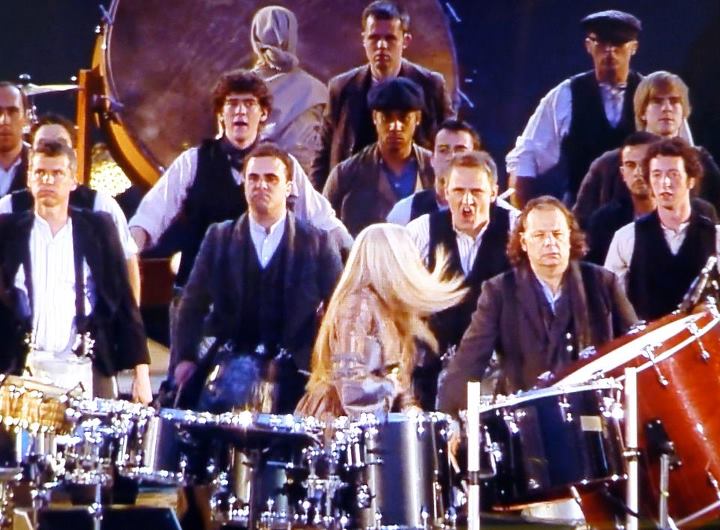 Ralph and Paul worked closely with Danny Boyle, the artistic director for the Opening Ceremonies, and Underworld star Rick Smith to create a rousing percussive soundscape for the Industrial Revolution portion of the show.  Were ear plugs invented during the Industrial Revolution?  Speaking as a fellow drummer, I hope Ralph and Paul protected their hearing among all of those thundering drums!  OK, motherly rant over.



Not only did they showcase their talents in the Opening Ceremonies, but they are also featured on the Olympic Soundtrack recorded at the famed Abby Road Studios in London.  It is currently topping the iTunes charts.  Not bad, guys!!

The powerful percussion duo of Ralph and Paul can be heard on Hollywood blockbusters like The Dark Knight, The Bourne Ultimatum, Harry Potter and Lord Of The Rings.  Check out their Master Percussion series, both are available for licensing:

Master Percussion Series Volume 1 – MUM144

Master Percussion Series Volume 2 – MUM145

From all of us here at 5 Alarm Music – a hearty congratulations to Ralph Salmins and Paul Clarvis for keeping the Olympic spirit alive!