Since the dawn of mankind, people have gathered and made music.  It binds cultures and enriches everyday life.  The music from an era can say more about the times than chapters in a history book.
There has been no place and time more influential on modern music than Great Britain in the 1960's.  If it weren't for the British Invasion bands from the early to mid 60s, our musical landscape would be vastly different today.  Not to mention a lot less rockin'!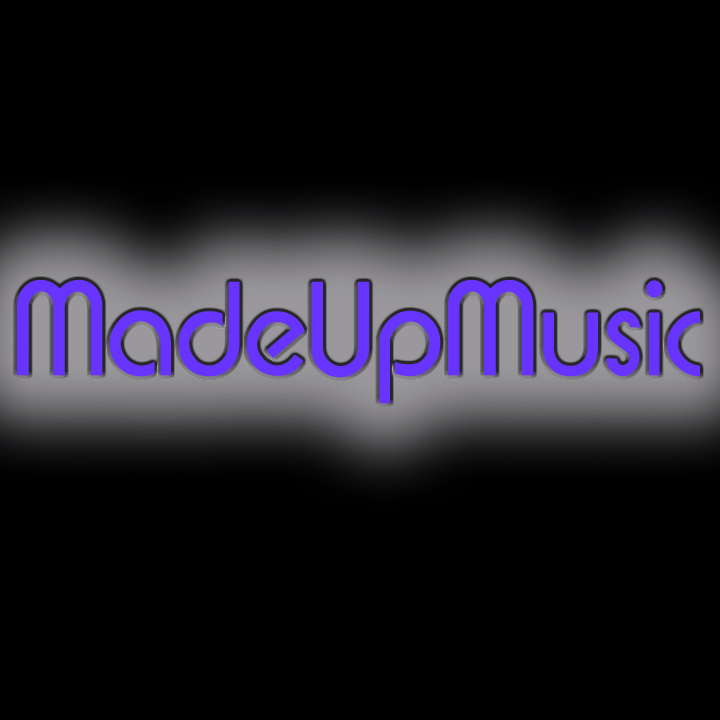 With all of that being said, meet Made Up Music!  This British catalog embodies the long musical history of its founders – Ray Russell (David Bowie, Tina Turner, John Barry), Ralph Salmins (Van Morrison, Elvis Costello, Madonna) and Rik Walton (Queen, Eric Clapton, Pete Townsend).  Usually when someone says "I can play anything," it's a little suspect.  In this case, they really can play everything and have contributed to some of the most famous songs in rock n' roll's long and illustrious history.  Their dedication to preserving studio techniques while utilizing the tools of the trade that captured sounds of the most classic recordings of all-time shine through on their productions.  The proof is in the pudding with their placements in Mad Men, Trophy Wife, Revenge, Vegas, Hell on Wheels, The Lying Game, Magic City and The Secret Circle.
When you sit down and chat with the jolly chaps from Made Up Music, you hear "the real deal" stories from guys who were there.  Here's one of my favorites: Ray Russell was on tour as Cat Steven's guitarist in the late 60s.  Late one night, he was awoken to a man looking into his hotel window by the fire escape.  Once his eyes adjusted to the dark of the room, he notices that the tall lanky creeper waving at him was none other than Jimi Hendrix!  Turns out Jimi locked himself out of his room and was already an acquaintance of Ray's, so they proceeded to talk the night away over a cup of tea.  That, my friends, is the definition of "being there!"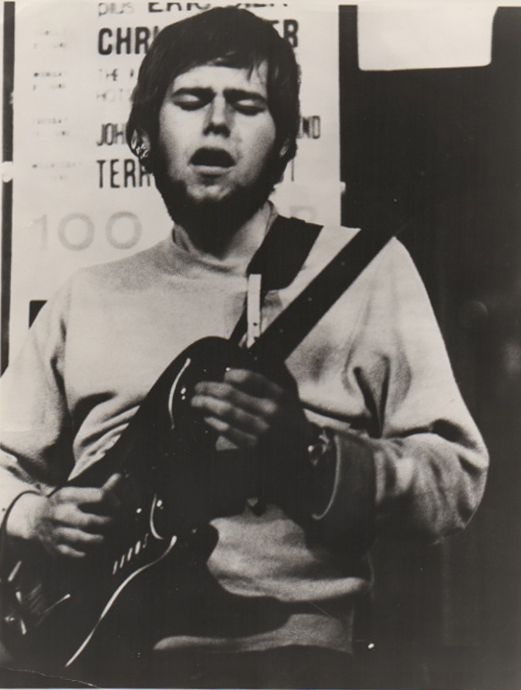 Their latest release, MUM178 The British Invasion, harkens back to their not-so-humble-beginnings in the music industry and features the finest players that were actually a part of the British Invasion.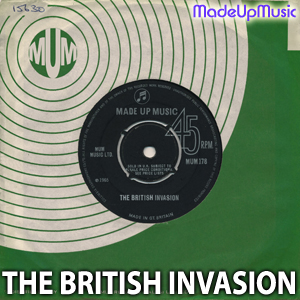 Here's a rundown of some of the artists featured:
Clem Cattini has appeared on 43 number one hit singles.  Forty-Three – writing it out might give that number real weight!  He was a member of British Invasion darlings The Tornados (Telstar!) and performed on some classic tunes and albums we all know and love: You Really Got Me by The Kinks, Hurdy Gurdy Man by Donovan, Lou Reed by Lou Reed, With A Little Help From My Friends by Joe Cocker, Rock And Roll Highway by Jimmy Page and To Whom It May Concern by The Bee Gees among many others.  Here's a piece of Rock n' Roll trivia: Clem Cattini was Jimmy Page's first choice to play drums in Led Zeppelin, but he was too busy at the time to join the band.
MUM174_14 Guitar Man
Audio clip: Adobe Flash Player (version 9 or above) is required to play this audio clip. Download the latest version here. You also need to have JavaScript enabled in your browser.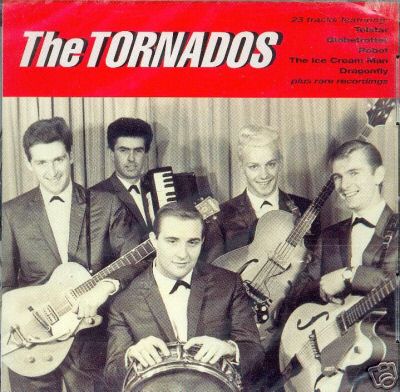 Brett Bennett was a member of The Shadows and has built a solid reputation as an arranger, conductor, producer and composer for TV and film music since the mid-1970s.  Some of his composition credits have been for TV favorites like Dallas, Knotts Landing, Pulaski, The Royal Wedding and Dennis Hopper's film The American Way.  He has collected many awards for his music including three Ivor Novello awards, a Gold Badge Award from the British Academy of Composers & Songwriters Society and an OBE (Officer of the British Empire) for his services to music which was awarded from The Queen at Buckingham Palace in 2004.
MUM174_01 Here She Comes Again 
Audio clip: Adobe Flash Player (version 9 or above) is required to play this audio clip. Download the latest version here. You also need to have JavaScript enabled in your browser.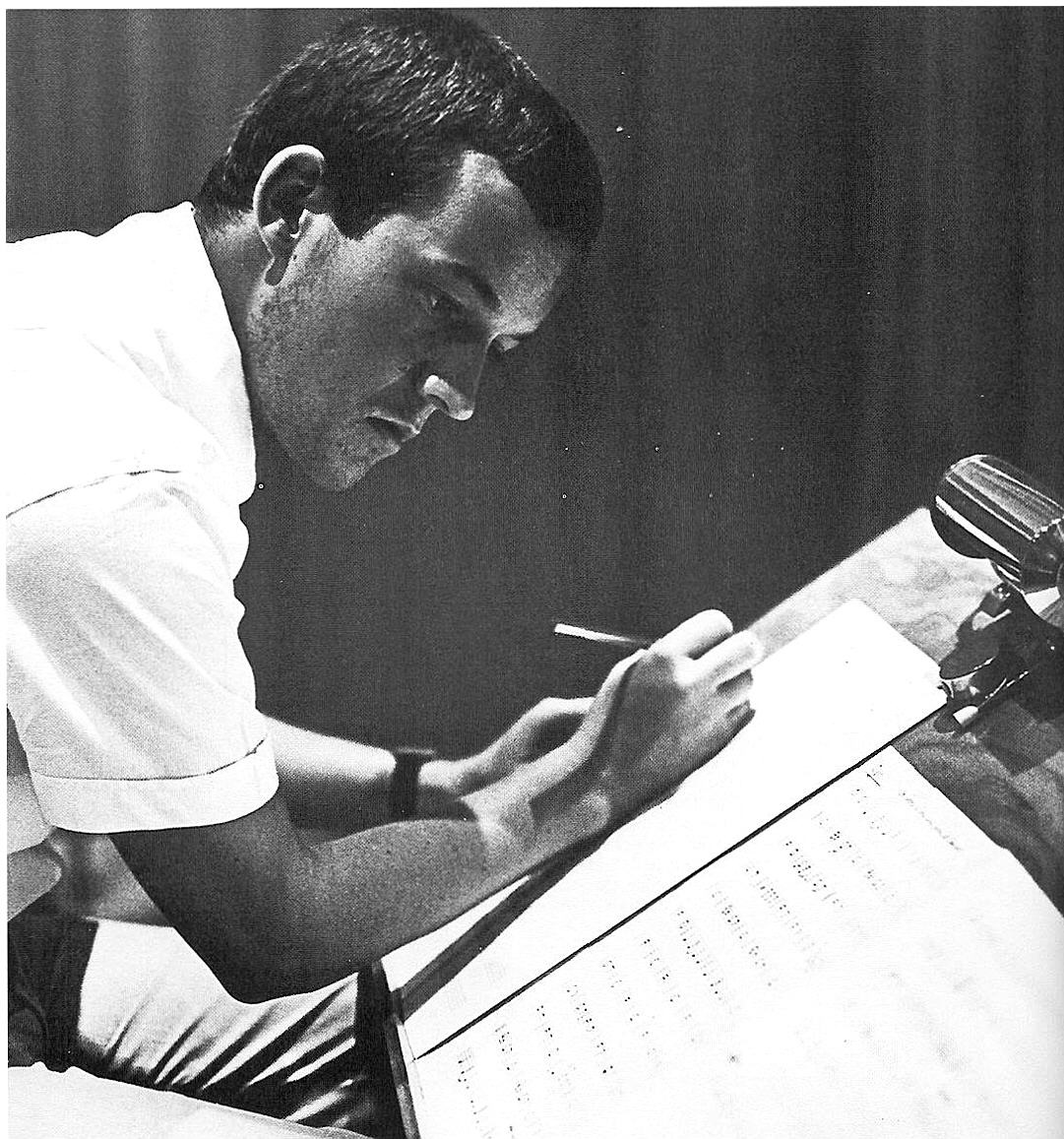 Dave Richmond was a founding member of Manfred Mann in the 1960s.  He continued to be a staple session player after leaving the group in 1963 with credits that include Elton John, Dusty Springfield, Cliff Richard, Serge Gainsbourg and Olivia Newton-John.
MUM174_04 Ready Right Now
Audio clip: Adobe Flash Player (version 9 or above) is required to play this audio clip. Download the latest version here. You also need to have JavaScript enabled in your browser.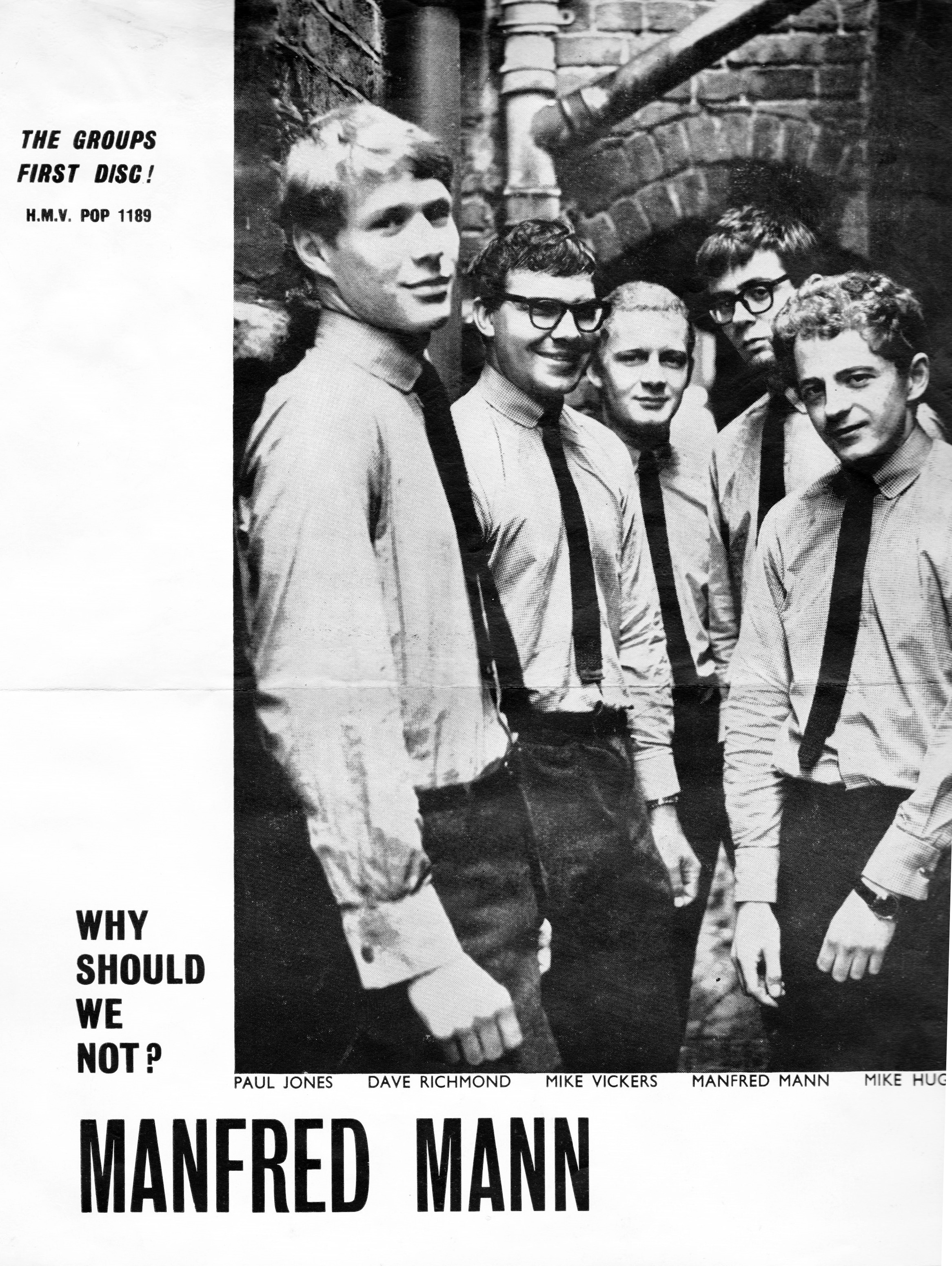 Mo Foster is a well-known session player who has played with a long list of legends like Phil Collins, Jeff Beck, Van Morrison, Ringo Starr, Cher, Eric Clapton, Sting and Meatloaf among many others.  He started his career with the jazz-fusion group Affinity in the late 60s and has had a long and illustrious career.  Some of his stories and anecdotes have been collected in his books Seventeen Watts? and British Rock Guitar.
MUM174_02 All Or Nothing
Audio clip: Adobe Flash Player (version 9 or above) is required to play this audio clip. Download the latest version here. You also need to have JavaScript enabled in your browser.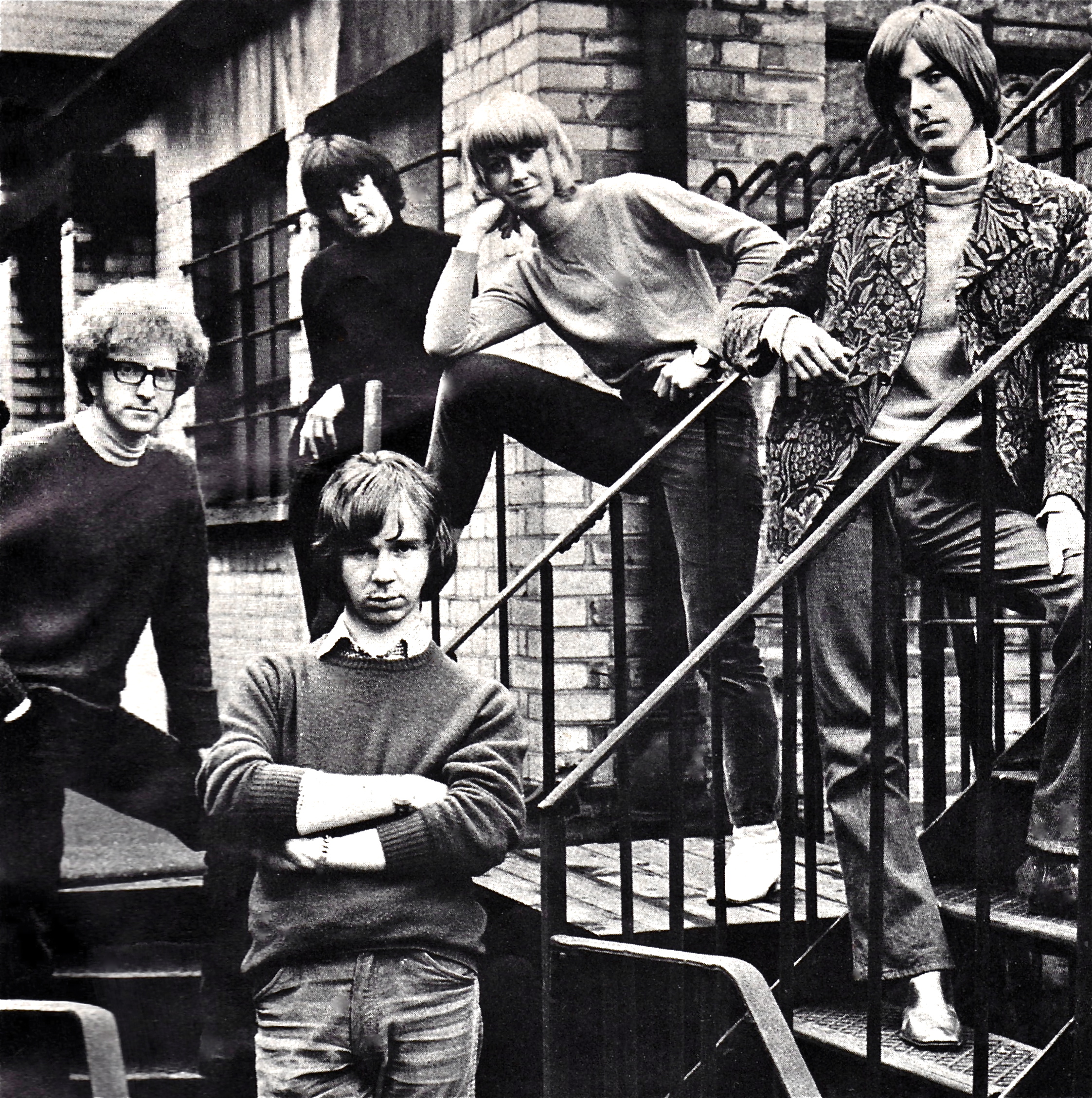 Graham Preskett is a multi-instrumentalist who has worked with a who's who of pop/rock stars: Cher, Paul McCartney, Tom Jones, Jon Bon Jovi, Deep Purple, John Williams and Hans Zimmer.  Some of his film credits include Muppet Treasure Island, Tomorrow Never Dies and The Da Vinci Code.
MUM174_10 If You Were Mine
Audio clip: Adobe Flash Player (version 9 or above) is required to play this audio clip. Download the latest version here. You also need to have JavaScript enabled in your browser.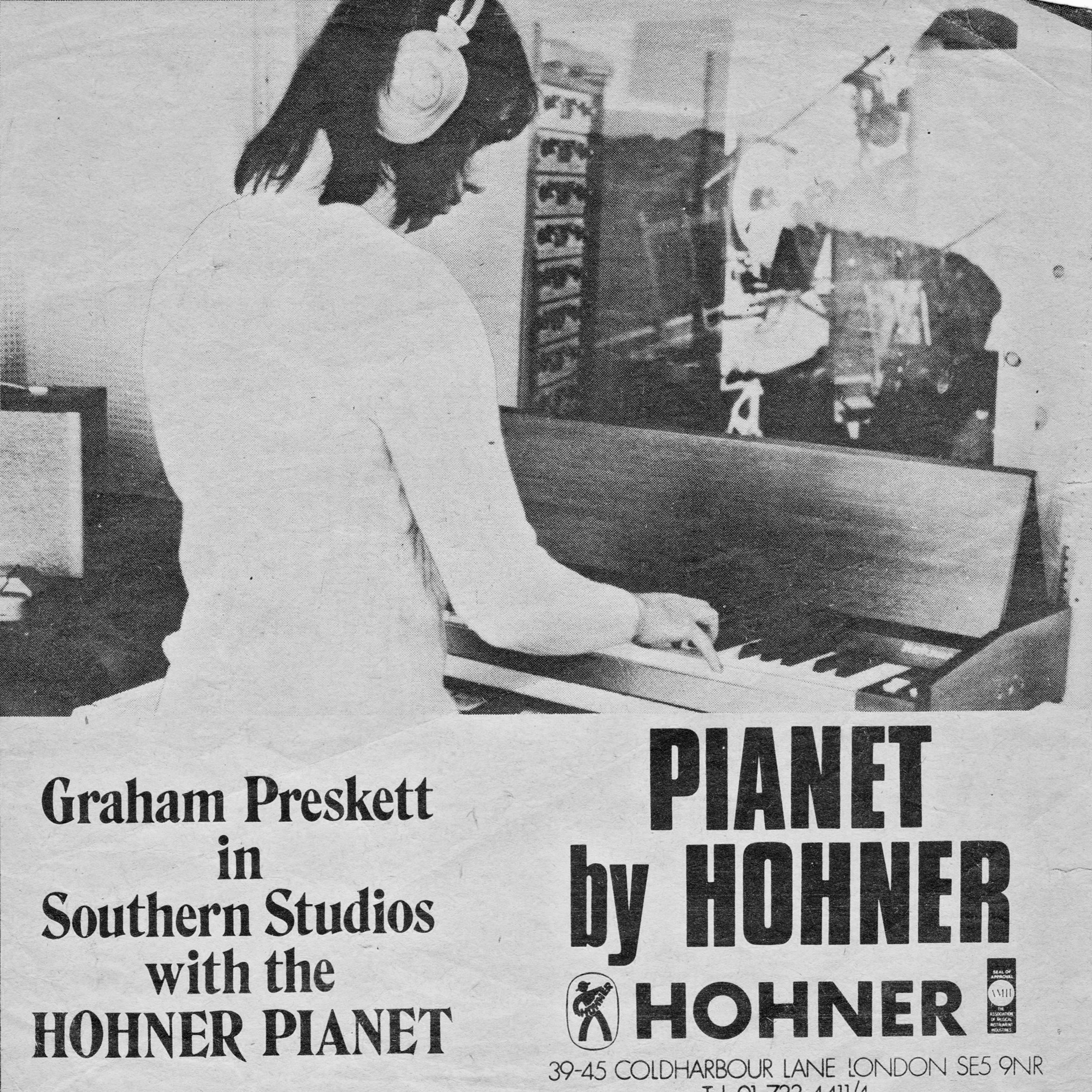 There are many sides to MUM beyond the British Invasion.  Made Up Music continues the tradition of making music with passion and skill while continuing to push the boundaries with each CD.  Here are some more tracks from this iconic catalog: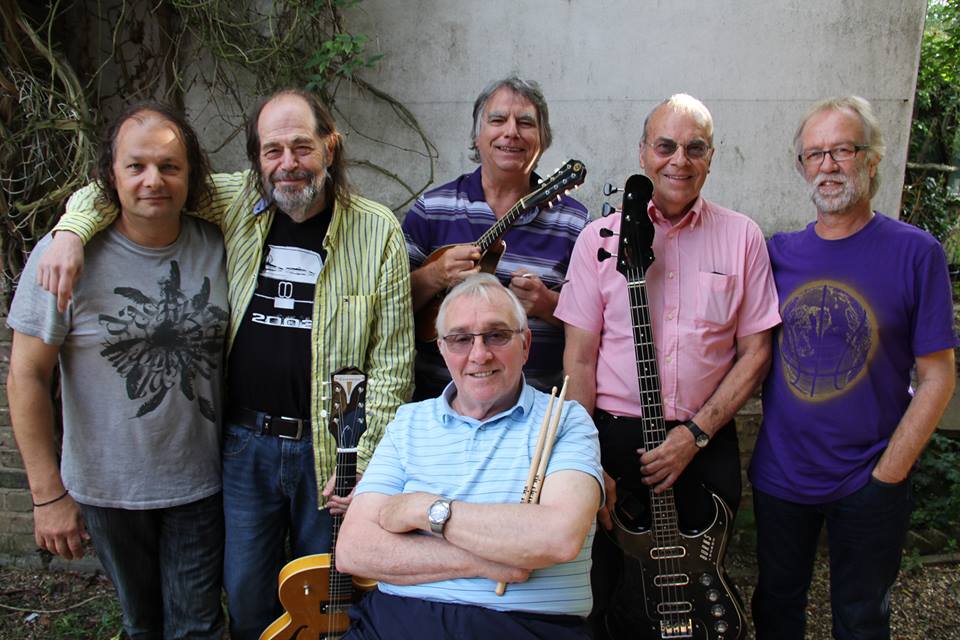 MUM174_01 It's Showtime

Audio clip: Adobe Flash Player (version 9 or above) is required to play this audio clip. Download the latest version here. You also need to have JavaScript enabled in your browser.
MUM113_03 The Connection

Audio clip: Adobe Flash Player (version 9 or above) is required to play this audio clip. Download the latest version here. You also need to have JavaScript enabled in your browser.
MUM172_15 Tracking The Victim

Audio clip: Adobe Flash Player (version 9 or above) is required to play this audio clip. Download the latest version here. You also need to have JavaScript enabled in your browser.
MUM167_06 A Traveling Man

Audio clip: Adobe Flash Player (version 9 or above) is required to play this audio clip. Download the latest version here. You also need to have JavaScript enabled in your browser.
MUM_171_03 And How She Moves

Audio clip: Adobe Flash Player (version 9 or above) is required to play this audio clip. Download the latest version here. You also need to have JavaScript enabled in your browser.
MUM168_03 You And Me

Audio clip: Adobe Flash Player (version 9 or above) is required to play this audio clip. Download the latest version here. You also need to have JavaScript enabled in your browser.
MUM114_01 Don't Stray

Audio clip: Adobe Flash Player (version 9 or above) is required to play this audio clip. Download the latest version here. You also need to have JavaScript enabled in your browser.
MUM121_04 Metropolis

Audio clip: Adobe Flash Player (version 9 or above) is required to play this audio clip. Download the latest version here. You also need to have JavaScript enabled in your browser.
MUM124_02 Devil's Curve

Audio clip: Adobe Flash Player (version 9 or above) is required to play this audio clip. Download the latest version here. You also need to have JavaScript enabled in your browser.
MUM143_11 Lacrymosa

Audio clip: Adobe Flash Player (version 9 or above) is required to play this audio clip. Download the latest version here. You also need to have JavaScript enabled in your browser.
MUM144_01 Roof Top Chase

Audio clip: Adobe Flash Player (version 9 or above) is required to play this audio clip. Download the latest version here. You also need to have JavaScript enabled in your browser.
MUM141_01 The Small Hours

Audio clip: Adobe Flash Player (version 9 or above) is required to play this audio clip. Download the latest version here. You also need to have JavaScript enabled in your browser.
MUM153_01 Bhangra Daybreak

Audio clip: Adobe Flash Player (version 9 or above) is required to play this audio clip. Download the latest version here. You also need to have JavaScript enabled in your browser.
For these and many more great tracks, visit our search engine HERE!