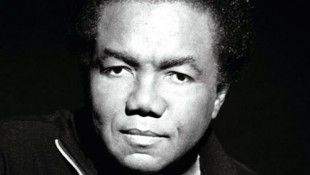 As a member of the colossal songwriting trifecta Holland-Dozier-Holland, Lamont Dozier penned 12 international number one hits for artists such as The Supremes, The Four Tops, and Marvin Gaye. His solo career has spanned 30 years, with Dozier garnering multiple Grammys, a Golden Globe, and an Oscar Nomination. He is a member of both the Rock and Roll Hall of Fame and the Songwriters Hall of Fame. 5 Alarm Music is so fortunate to count the legendary Lamont Dozier as not only one of our composers, but a friend.
Lucky attendees at BMI's SongHall in New York City will get to learn from Mr. Dozier in person on June 16th. During a Master Class series, the songwriting icon will discuss his creative process and answer questions. Two days later, he will receive the BMI SongHall's 2009 Johnny Mercer Award. Previously given to music masters such as Billy Joel, Stevie Wonder and Paul Simon, the award recognizes current Songwriter Hall of Fame members who have contributed songwriting excellence comparable to that of the late Johnny Mercer.
A well deserved congrats from 5 Alarm!
Check out Lamont Dozier's compositions on our very own 05A036, "Soul Kit'chn!"