Spring has been pretty exciting for 5 Alarm and our clients!  Two of our songs were featured in the blockbuster Race to Witch Mountain making its box office debut March 13th.  It was the first Disney film of 2009 to open at #1!  We got a chance to sit down with the director of Witch Mountain Andy Fickman and pick his brain……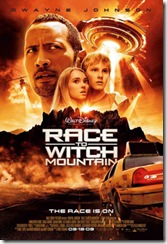 How old were you when you decided to become a director?
Well I knew I wanted to be involved in the entertainment industry when I was about 6 years old and doing community theater in Texas.  Some of my best work was when I was 6.  I sorta peaked there, but my actual designs on directing really started in Robert E. Lee High School in Houston, Texas – I had a remarkable drama teacher, Linda Shuler who really encouraged me to direct.  I actually got to direct a lot of things in the theater department which was an amazing experience.
Are there any other movies you'd love to remake?
All of mine – so I can go back and fix everything I want to.  I don't mind remakes if it makes sense, but there are no movies out there that I am dying to remake as of now.
Who is your favorite film composer?
I have been so lucky to work with the amazing Trevor Rabin and the equally great Nathan Wang.  I love their music and they are so great to work with.  I also love John Williams stuff, James Newton Howard, Danny Elfman…I also love what John Carpenter used to do with his horror films.  Great stuff.
How does music figure into your creative vision as a director?
So much of what I do is motivated by music.  When I read a script I try to hear the music in my head that will drive it.  I will go and grab tons of CD's and put them on while I am re-reading.  It's a huge process for me.  I used to dance around my house listening to stuff, but the neighbors started getting annoyed….especially since I was naked….but it was my house…or at least the front lawn leading to my house.
What are you working on next?
I have just started casting a really funny comedy for Disney called You Again – it will star Kristen Bell who was my lead in Reefer Madness: The Movie Musical.  So it is a blast to be working with her again.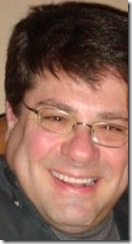 Looks like we will continue to see great things from Andy and hopefully get the chance to provide more music for his projects!
By Mary Lorraine Stewart